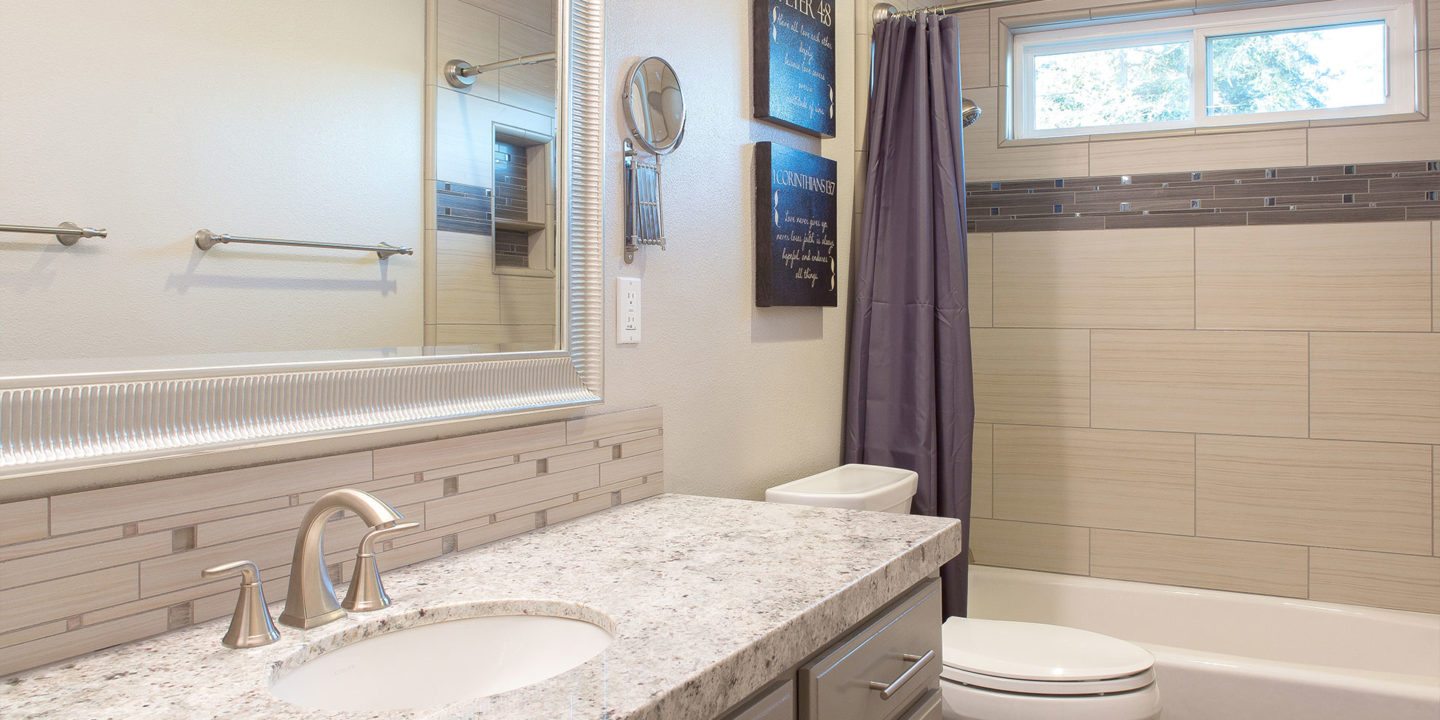 Starting at 7 days and $10k…
BathCRATE Classic was created in 2012 and launched in 2013. Since then dozens of bathCRATE customers have experienced this amazing product. A fantastic combination of high-quality finishes and exceptional pricing, bathCRATE Classic is perfect for the home built between 1970 and 2005 that just needs a major cosmetic overhaul.
---
Includes
2-hour interior design consultation with certified interior designer. You're not alone in designing the bathroom of your dreams!
Protection of your home, just like we'd do in our own home, including a dust wall, ventilation and covering of all flooring from the bathroom to the home entrance.
New vanity in dozens of different styles with custom granite or quartz countertop and integral-bowl sinks.
Full-height tile at shower or tub/shower surround using top-of-the line waterproofing methods.
Replacement of all plumbing fixtures including beautiful faucets, matching shower head and trim and comfort-height toilet.
Wall and ceiling paint in any color Kelly-Moore makes, or custom mixed to match an existing color of your choice.
New outlets, switches and vents in a color and style of your choosing.
Installation of owner-supplied accessories like towel bars, robe hooks, TP dispenser, and mirrors.
Replacement of exhaust fan in a new, whisper-quiet model.
Professional cleaning of project upon completion.
How We Do It
Before the Job – Design meeting, material ordering, the CRATE arrives!
Day 1 – Protect home, remove fixtures, demolition, template for new countertops
Day 2-4 – Tiling of the shower or surround
Day 5 – Wall and ceiling paint, outlet and switch install
Day 6 – Vanity and countertop install
Day 7 – Plumbing fixture, exhaust fan and accessory installation, professional clean