This before & after bathroom transformation makes it hard to believe this new bathroom is the same space as the "Before" photos. From a construction perspective, you'll notice a number of key differences including relocating the plumbing for the tub faucet from the tub deck to a wall mounted fixture installed on a newly constructed pony wall. We also demo'd the small soffit above the shower, installed a corner shaving bench, and framed in a new tile niche. All of these changes made for a more functional bathroom space and enhanced the aesthetic dramatically. Perhaps, the greatest difference is the distinct design decision of matte black and white. We're thrilled with the contrast of the matte black fixtures with the textured 3-D shower tile and love how all the colors came together! But don't just take our word on how well this job turned out.  Look below for the project specifications and extensive before and after pictures!
Project Complete Pictures
(Click each image to enjoy a larger view.)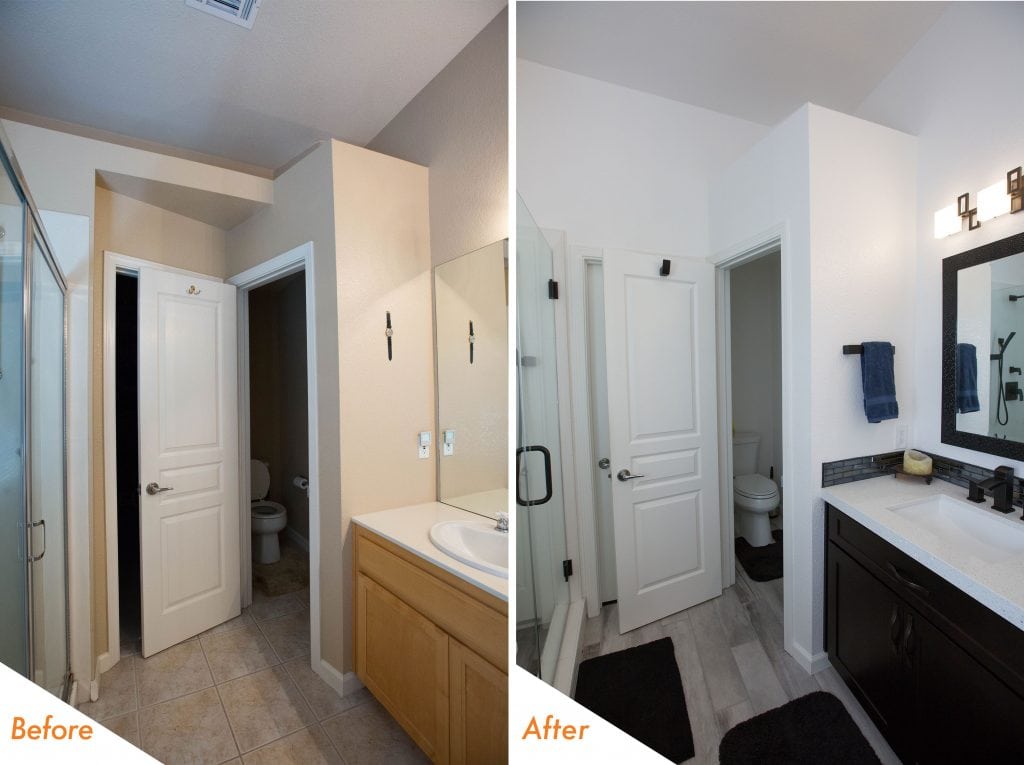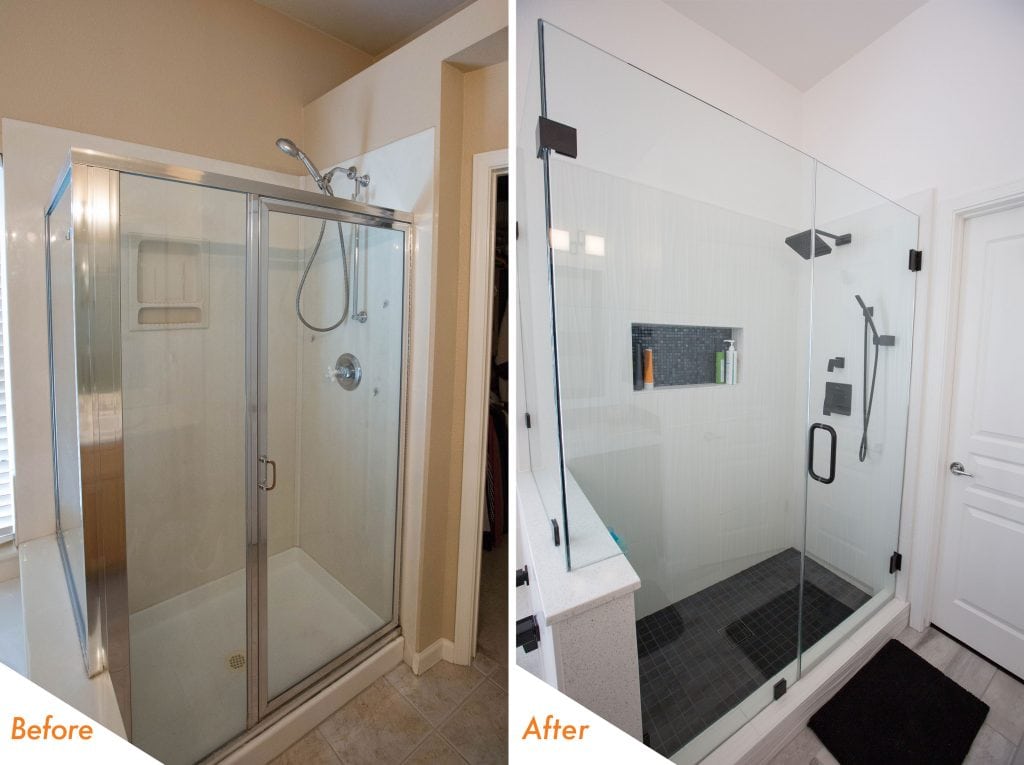 Technical Details
Are you next?
Perhaps this bathroom at Austen Way in Livermore reminds you of your home. Perhaps you like the layout of your bathroom and the cabinets are in good condition, but you are ready for a completely new look and feel. BathCRATE can make this happen in just a few days.
Just click here to schedule your phone consultation using our online scheduling system. Or feel free to call us direct during business hours at 888-995-7996!
Scott Monday is the founder and CEO of kitchenCRATE and bathCRATE. Follow him on Facebook or Linked-In.
Want to see more project profiles just like this? Want the latest kitchenCRATE projects, news and discounts delivered directly to your inbox? Simply click the button below!