We are very honored to have one of our bathroom renovations featured in this month's October issue of HERLife Magazine! We greatly appreciate the homeowners, Sherri and Matt, for taking the time to share their bathCRATE experience with us and HERLife readers. Pick up the latest issue to read the inside scoop about their renovation. As you can see, what a transformation!
Although the magazine included a few before and after pictures, the blog below includes many more before and after photos and product details.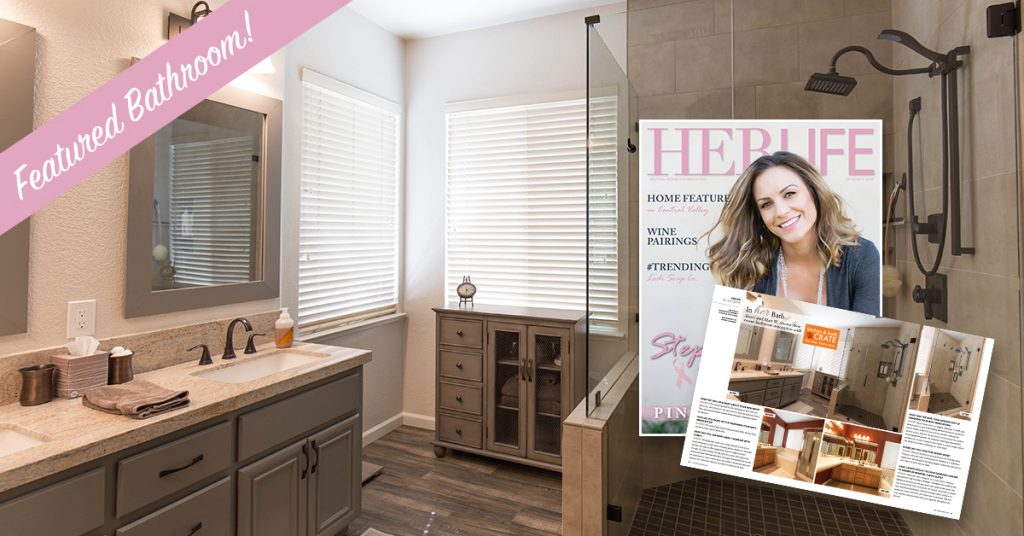 Bathroom Renovation Before and After Pictures
(Click image to enjoy a larger view.)





Renovation Technical Details
Interested in Your Own Bathroom Renovation? Contact Us Today to Get Started!
Perhaps the Cobbler Court bathroom reminds you of your bathroom. Perhaps you like the layout and the cabinets are in good condition, but you are ready for a completely new look and feel. BathCRATE can make this happen.  Simply call 888-995-7996 or schedule a free phone consultation automatically by clicking here.
Scott Monday is co-founder and CEO of kitchenCRATE and bathCRATE. Follow him on Facebook or Linked-In.
Does this project make you curious if bathCRATE is right for you?  Want the latest bathCRATE projects, news and discounts delivered directly to your inbox? Simply click the button below!