This master bathroom's transformation is glamorous & fabulous!  We started by designing a custom-built vanity to maximize the space and follow the unique angle of the wall while appealing to the homeowner's sophisticated taste. You'll notice a few of our favorite touches that complement the overall design sprinkled throughout the space including the crystal-studded light fixtures, authentic marble countertops, and a framed-in bench in the shower with a marble top. We have to say, our favorite feature in this master bathroom is the luxurious over-sized walk-in shower; artfully crafted with a built-in niche, an array of shower fixtures and a stunning accent tile, this shower is absolutely breath-taking!. With all these design elements put together, this bathroom is positively regal & gorgeous!
Take your time as you look at the before and after bathroom remodel pictures. What's your favorite feature from this bathroom remodel in Ripon, CA?
Bathroom Remodel Before & After Project Complete Pictures
(Click each image to enjoy a larger view.)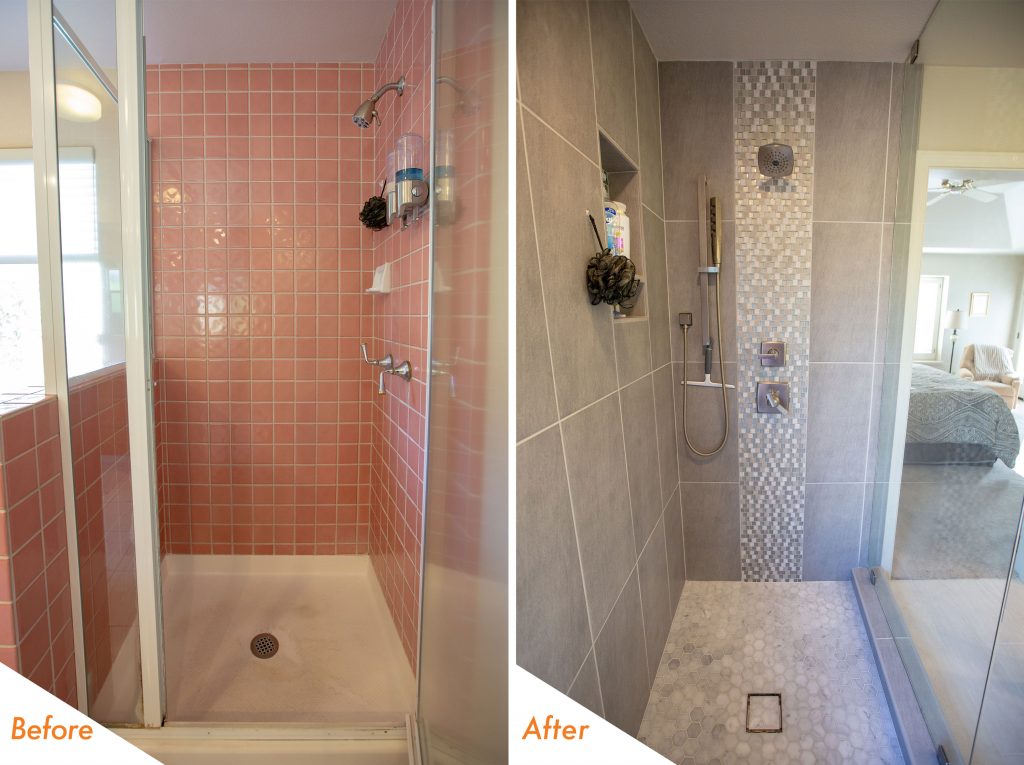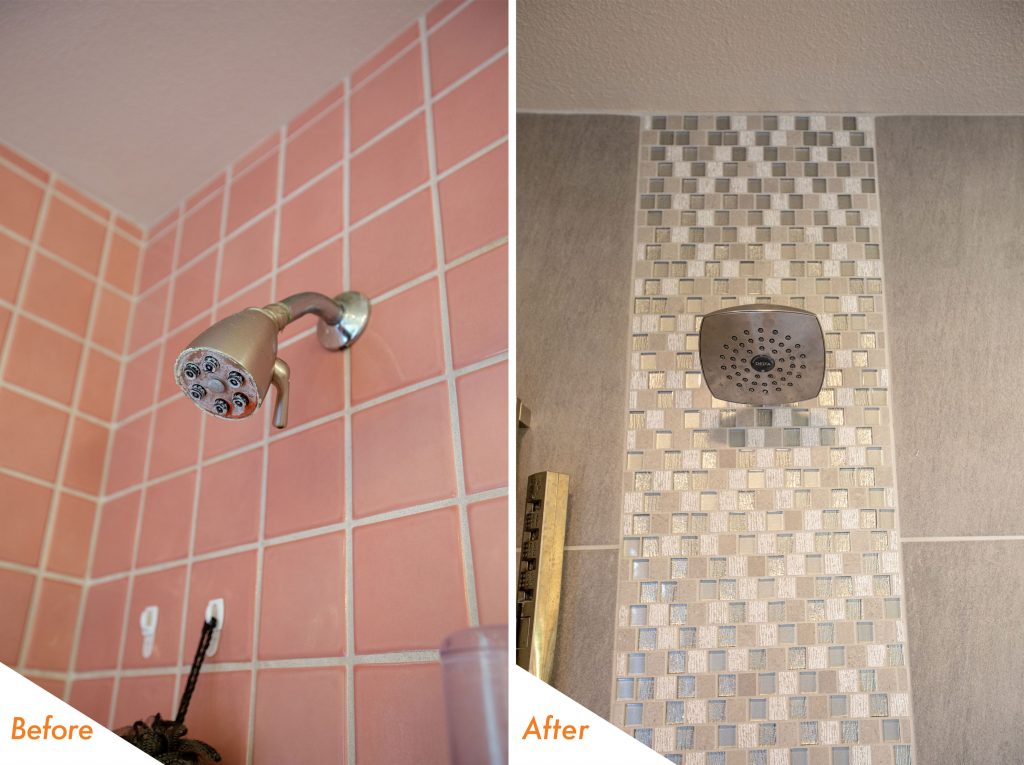 Technical Details
Interested in Bathroom Remodels? Contact Us Today!
Perhaps this bathroom at Country Club Circle in Ripon reminds you of your home. Perhaps you like the layout of your bathroom and the cabinets are in good condition, but you are ready for a completely new look and feel. BathCRATE can make this happen in just a few days.
Just click here to schedule your phone consultation using our online scheduling system. Or feel free to call us direct during business hours at 888-995-7996!
Scott Monday is the founder and CEO of kitchenCRATE and bathCRATE. Follow him on Facebook or Linked-In.
Want to see more project profiles just like this? Want the latest kitchenCRATE projects, news and discounts delivered directly to your inbox? Simply click the button below!