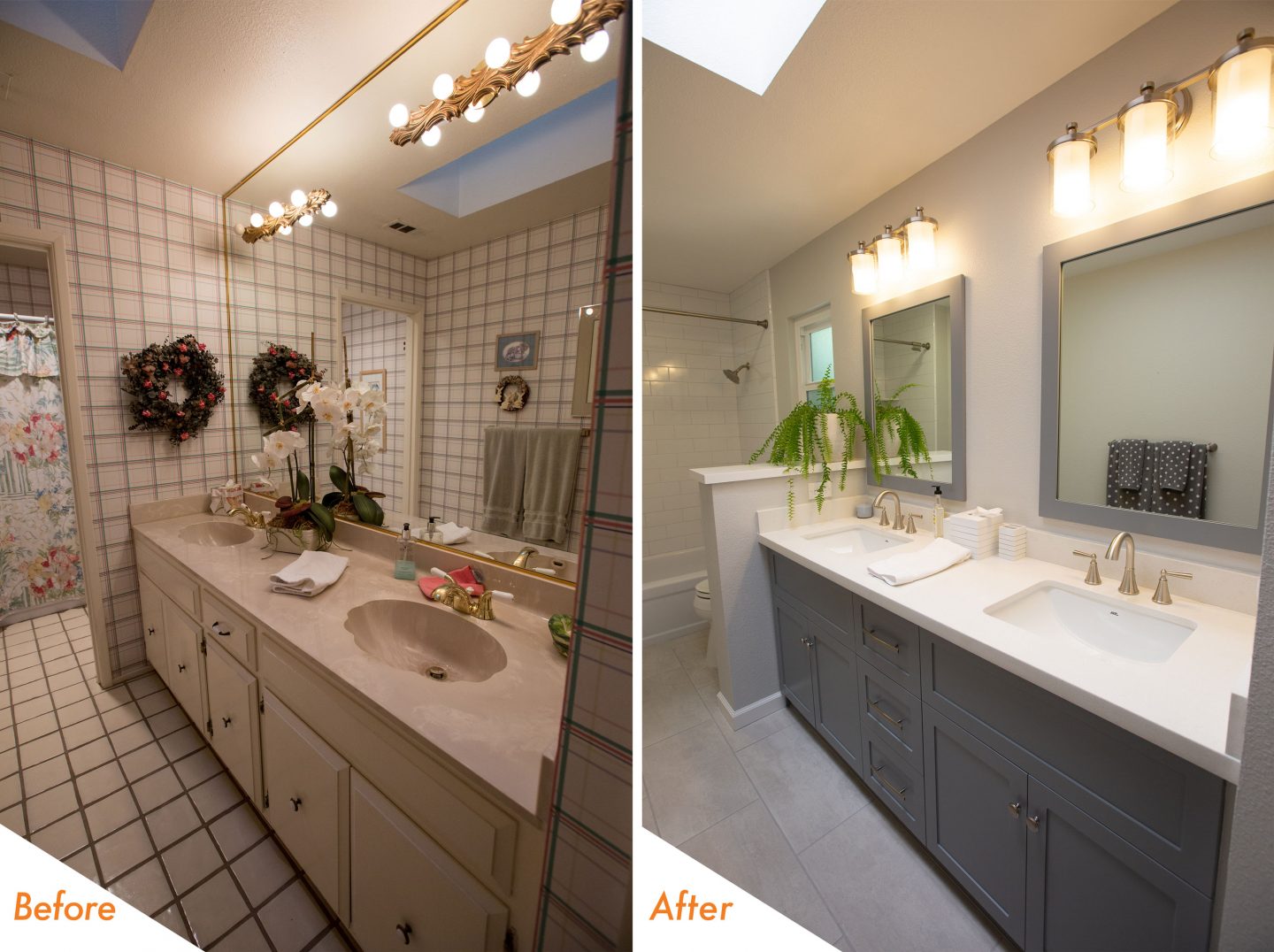 This custom hall bathroom remodel is absolutely stunning! You might remember this homeowner's master bathroom that we featured two weeks ago, and this hall bathroom has the same luxurious feel! A few key design choices by the homeowner made a huge impact on the space; namely, their decision to remove the tired wallpaper, the over-sized single pane mirror, and knocking down the wall separating the bathroom space. One of our favorite elements is the added light with an exhaust fan in the shower — it's so helpful to have additional light in the shower & aids in brightening up the rest of the space! Another key design feature is the addition of the two smaller mirrors at the vanity; while your eyes are drawn to those beautiful mirrors, you can't help but notice all the complementary pieces around them like the new color-coordinated vanity, contemporary lights, and updated fixtures!
Take your time as you look at the before and after pictures, and in case you missed it, check out the master bathroom remodel we did for the same house in Stockton here! There is so much to see!
Custom Bathroom Remodel Project Complete Pictures
(Click each image to enjoy a larger view.)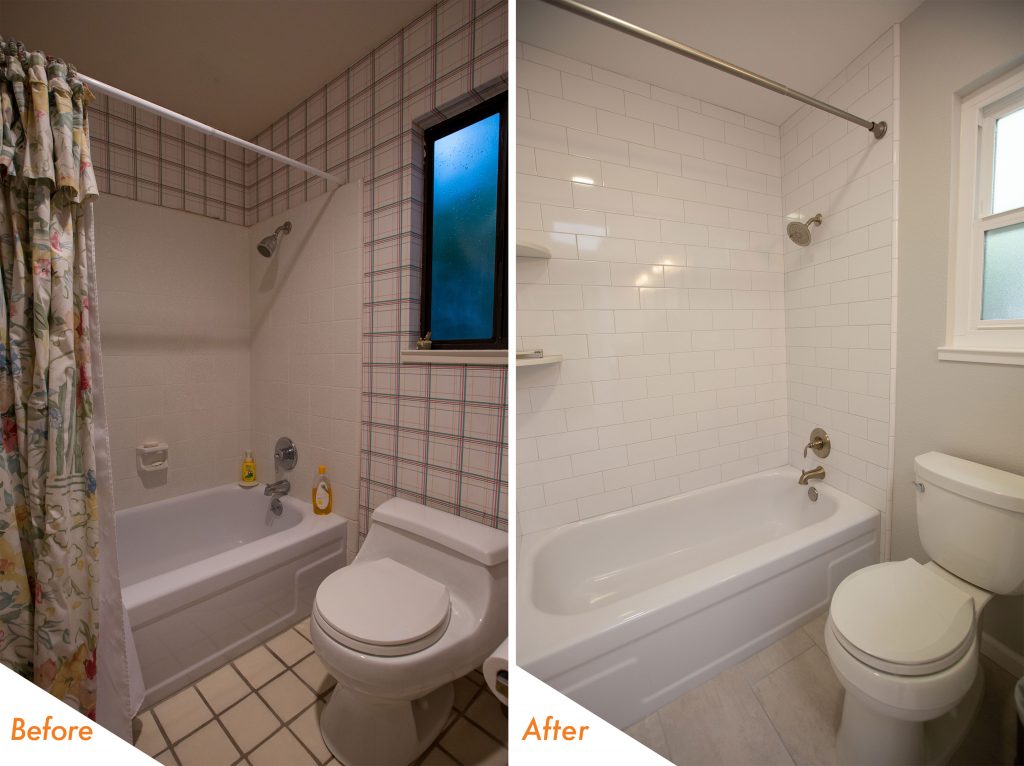 Technical Bathroom Remodel Details
Are You Next?
Perhaps this bathroom at Petersburg Circle in Stockton reminds you of your home. Perhaps you like the layout of your bathroom and the cabinets are in good condition, but you are ready for a completely new look and feel. BathCRATE can make this happen in just a few days.
Just click here to schedule your phone consultation using our online scheduling system. Or feel free to call us direct during business hours at 888-995-7996!
Scott Monday is the founder and CEO of kitchenCRATE and bathCRATE. Follow him on Facebook or Linked-In.
Want to see more project profiles just like this? Want the latest kitchenCRATE projects, news and discounts delivered directly to your inbox? Simply click the button below!