Our recently-completed bathCRATE in Escalon is now ready for you to enjoy + admire because this transformation is stunning!
If it's all about the details then this job is certainly not lacking. From the new 48" vanity with a marble top to the hexagon tile flooring and the conversion of the tub to a shower, this project certainly came together in a fantastic way.
Stay tuned for next week's blog where we feature the newly remodeled kitchen in this home!
Bathroom Remodel Before & After Project Complete Pictures
(Click each image to enjoy a larger view.)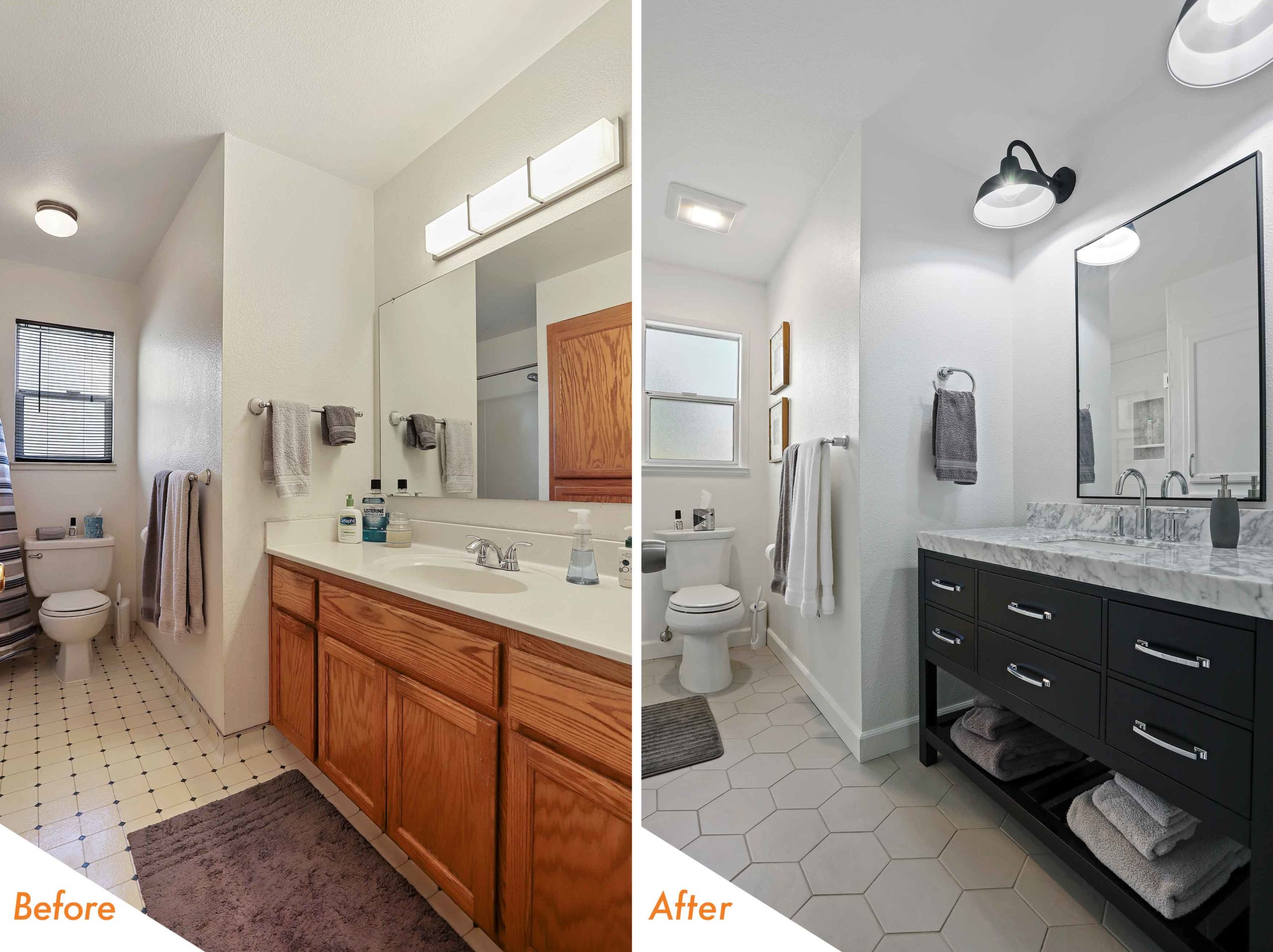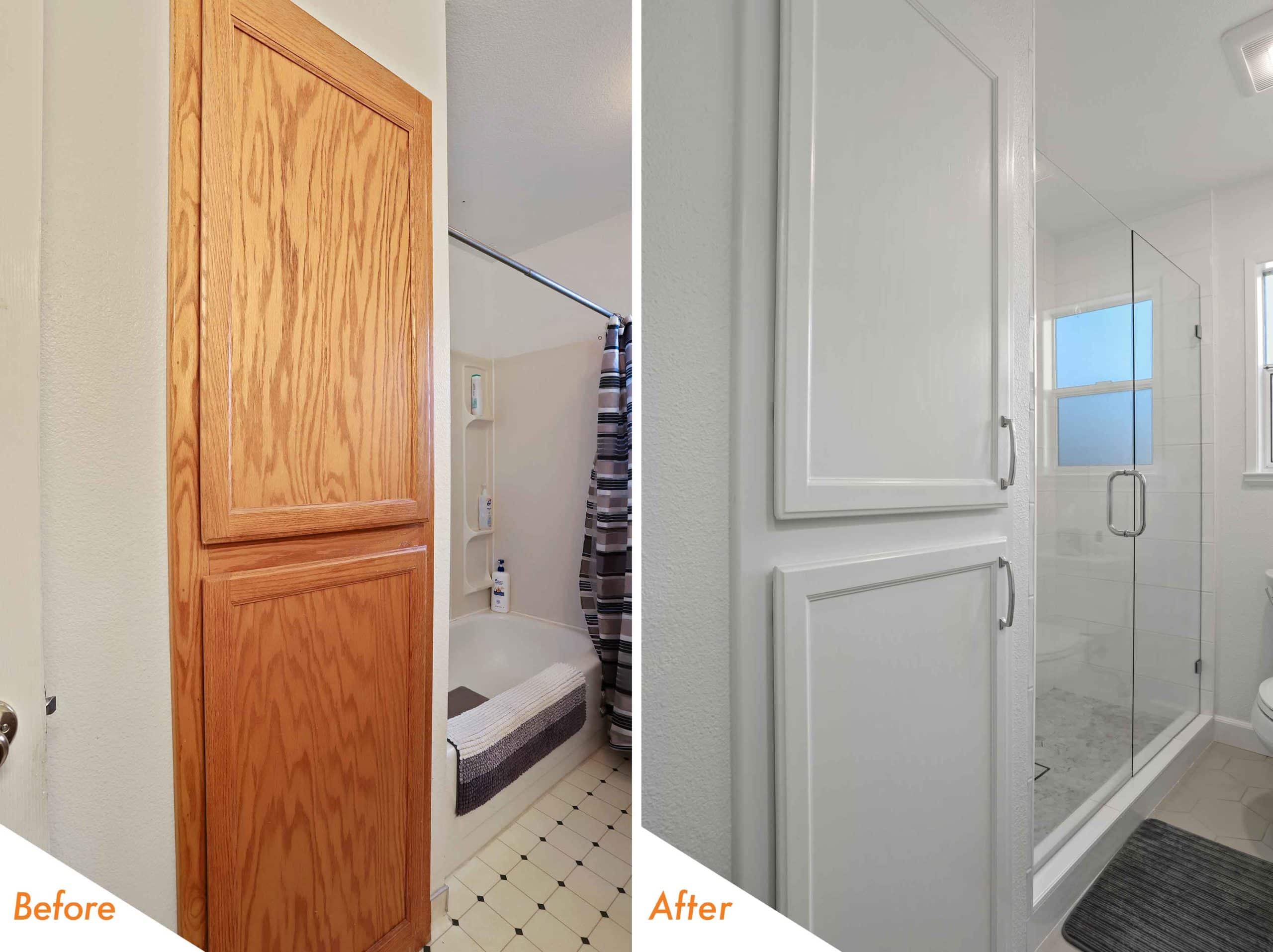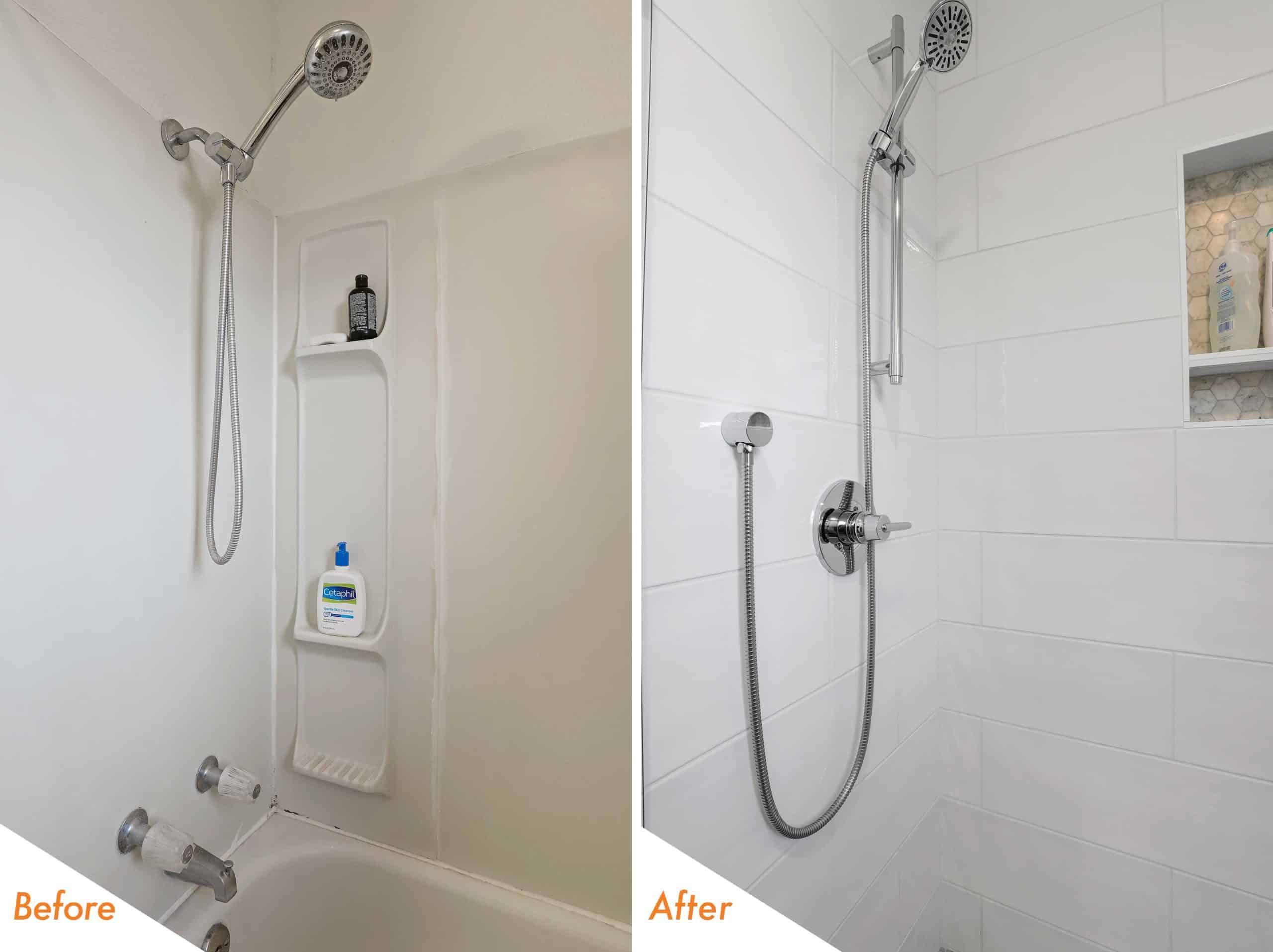 Technical Details
Interested in Bathroom Remodels? Contact Us Today!
Perhaps this bathroom at Zinfandel Drive in Escalon reminds you of your home. Perhaps you like the layout of your bathroom and the cabinets are in good condition, but you are ready for a completely new look and feel. BathCRATE can make this happen in just a few days.
Just click here to schedule your phone consultation using our online scheduling system. Or feel free to call us direct during business hours at 888-995-7996!
Scott Monday is the founder and CEO of kitchenCRATE and bathCRATE. Follow him on Facebook or Linked-In.
Want to see more project profiles just like this? Want the latest kitchenCRATE projects, news and discounts delivered directly to your inbox? See below!