Our first kitchenCRATE in Salida is underway and in just a few days this 1989 kitchen will be ready for another 25 years of culinary enjoyment!
Why the Homeowner Chose kitchenCRATE
Time, time, time.  Yes, once again, the kitchenCRATE difference was the time it would take to turn this dated kitchen into a modern masterpiece.
Having gone through kitchen renovations in the past, this savvy homeowner knows how long most remodel can take.  And the idea of losing use of their kitchen for months did not sit well for this busy family.
Instead, they elected to have kitchenCRATE take care of it all in just a few weeks, including quite a few add-ons.  And when we're done, they'll bring a flooring contractor in to replace the wood flooring in the rest of the home.  After that,  all they'll have to do is sit back and enjoy the summer months in a brand-new interior!
The Current Kitchen Specifications
Countertop and Backsplash: White 6″ square tile with tan grout.
Cabinet Finish: Yellowed cabinets in need of significant refinishing.
Cabinet Hardware: None
Sink: White cast-iron, original to the kitchen.
Faucet: Standard, low-rise.
Lighting: Fluorescent fixture with acrylic lens.
KitchenCRATE Add-ons
In addition to the base kitchenCRATE elements, the homeowner is adding new 6″ LED can lighting and LED undercabinet lighting and converting the existing sink to a new Kohler apron-front sink.
The kitchenCRATE Project Scope
The kitchenCRATE team began the transformation on Tuesday, April 8th, 2014. On day 1 the kitchenCRATE team set the kitchenCRATE, installed plastic walls for dust/fume protection, protected the flooring, removed and set-aside the existing appliances, demolished the countertops and backsplash, repaired the counter sub-top, removed the doors and drawers for off-site painting, templated for the new quartz tops and prepared the remaining cabinet boxes for prime and paint. During the following 7 days (the lighting modification is adding an extra day to this project), the kitchenCRATE crew will:
The Before Pictures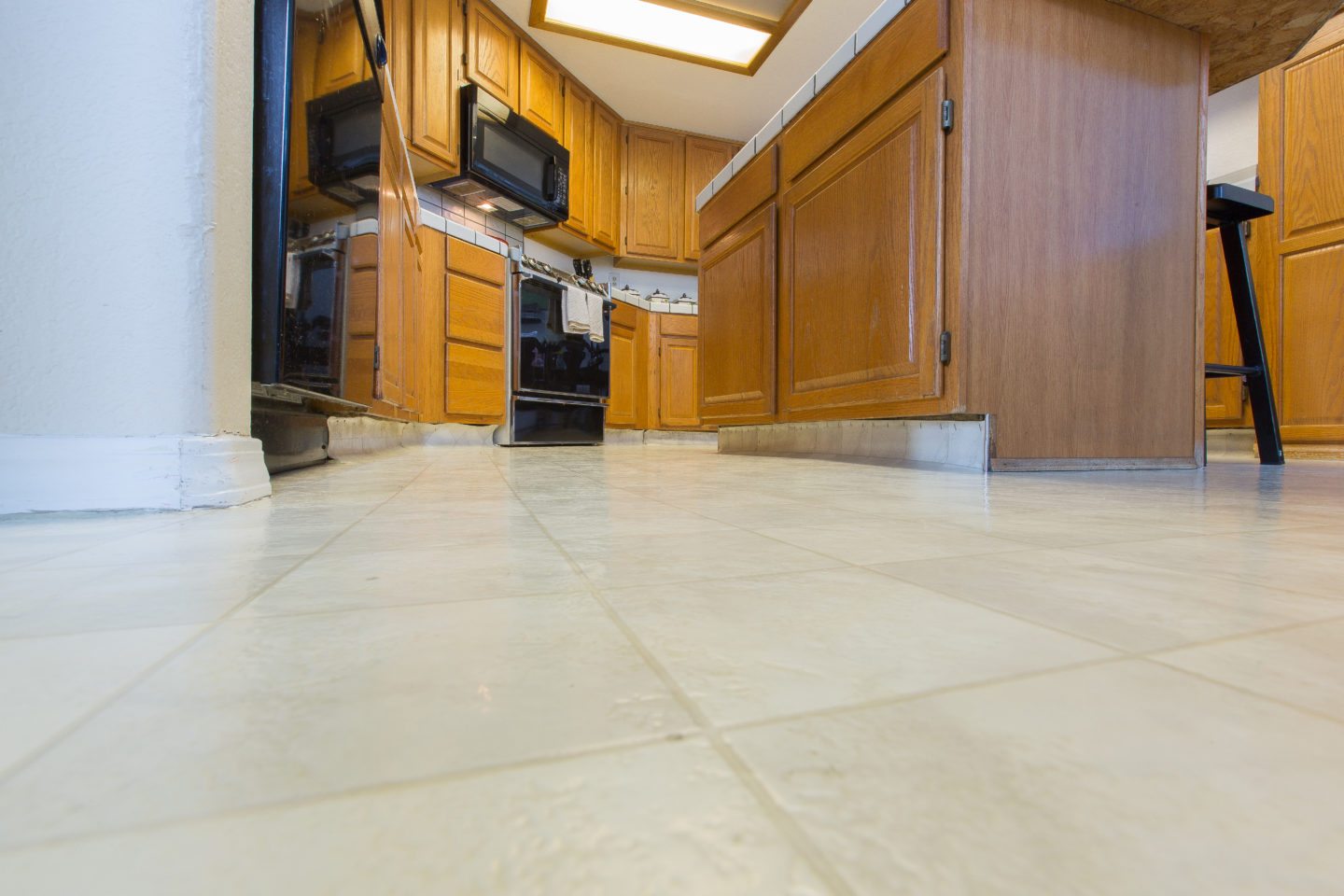 Want to learn how kitchenCRATE can help you?  Simply click here to schedule your phone consultation using our online scheduling system. Or shoot us an email at [email protected]