Well, take a look at this!
The CRATE team is so excited to show you how our most recent custom renovation, this time in Riverbank, CA, turned out! One of our favorite features is most certainly the new island. In what is becoming a hot trend, the island now serves double duty as both a kitchen work space and an informal dining area. These island/table combinations are highly functional and look great!
Scroll on down to see the extensive before and after images for this job!
Homeowner Testimonial:
These guys and gals are GREAT! Their service is 2nd to none as far as I'm concerned. You just don't see this kind of service anymore. Forever, or since 04, our house has been waiting for a makeover. I kept worrying about how I would please my wife and daughters. I am the least handy guy I know. Well, it was as easy as saying, "Yes dear." After all, it was her idea. Kitchen & Bath CRATE did everything, from demolition to final clean up. The prices may make you have second thoughts, but the materials they use are designer and the workers are artisans. You get what you pay for. So with the money we spent it was all well worth it. This is as close to no muss no fuss construction as you're going to get. They even bring their own toilet! Thank you kbCRATE. You are truly the best.
Project Complete Pictures
(Click each image to enjoy a larger view.)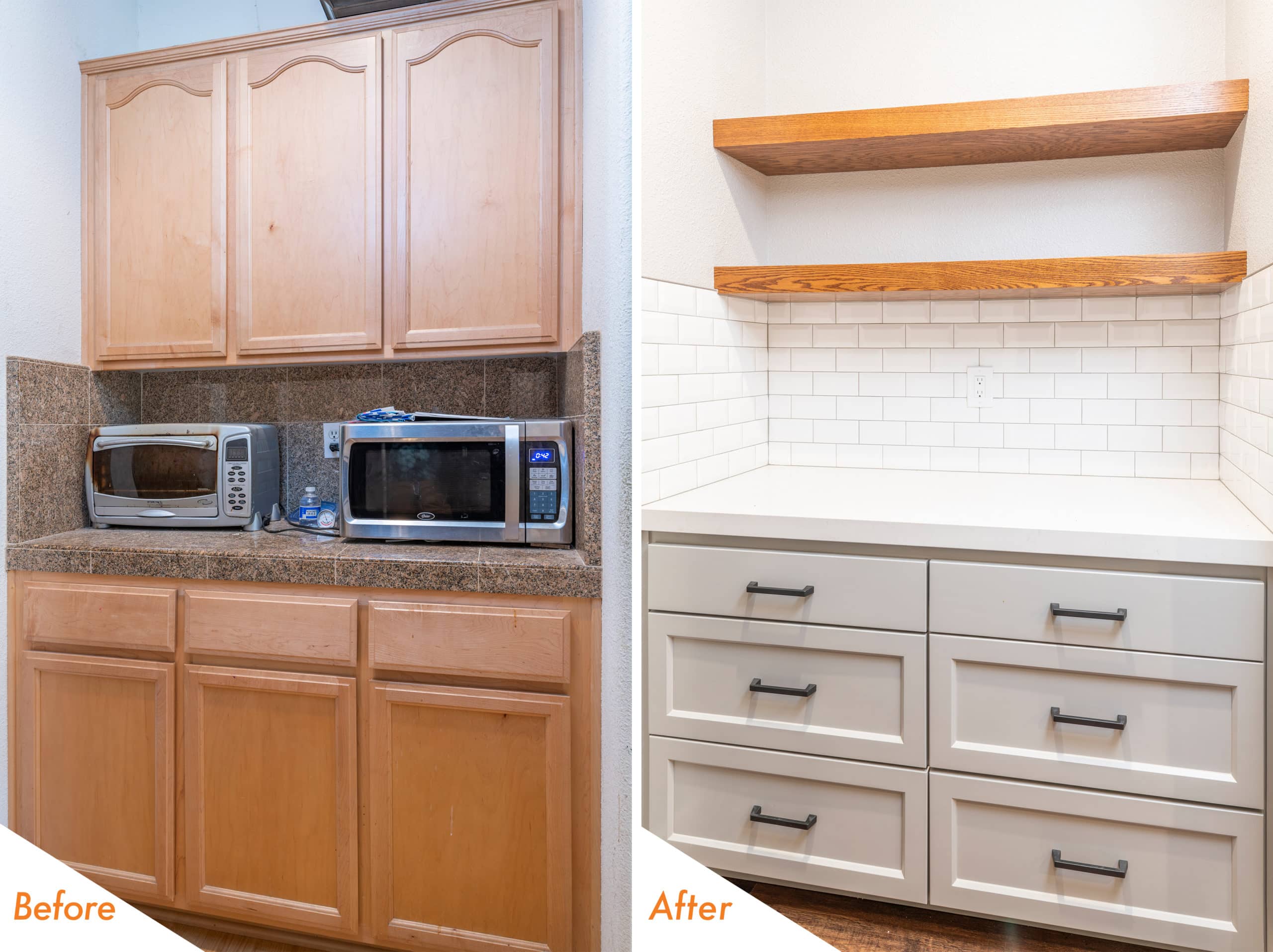 Technical Details
Is Your Kitchen or Bathroom Next? Contact Us Today!
Perhaps this kitchen at Green Valey Court in Riverbank reminds you of your home. Perhaps you like the layout of your kitchen and the cabinets are in good condition, but you are ready for a completely new look and feel. Kitchen&BathCRATE can make this happen in just a few days.
Just click here to schedule your phone consultation using our online scheduling system. Or feel free to call us direct during business hours at 888-995-7996!
Scott Monday is the founder and CEO of kitchenCRATE and bathCRATE. Follow him on Facebook or Linked-In.
Want to see more project profiles just like this? Want the latest kitchenCRATE projects, news and discounts delivered directly to your inbox? Simply enter your email below!