Stunning! We can't think of a more apt word to describe this bathroom makeover! This hall bathroom renovation in Modesto features a new Bedrosians marble countertop in White Carrara, Kohler Davonshire faucets in Polished Nickel, cabinets refinished in Kelly-Moore Whitest White Park Dura Poxy, Shower tile in Bedrosians Ice White, a new shower door, new flooring and more! Some of our favorite aspects of this renovation include the following: converting the tub/shower to a shower with a bench and glass enclosure, shrinking the vanity size from 2 sinks to 1 sink, and that mirror!
Whew! As you can tell, we could go on and on describing all of the finishes in this bathroom, but don't take our word for it. See for yourself in the bathroom renovation before and after pictures below!
Bathroom Renovation Project Complete Before and After Pictures
(Click each image to enjoy a larger view.)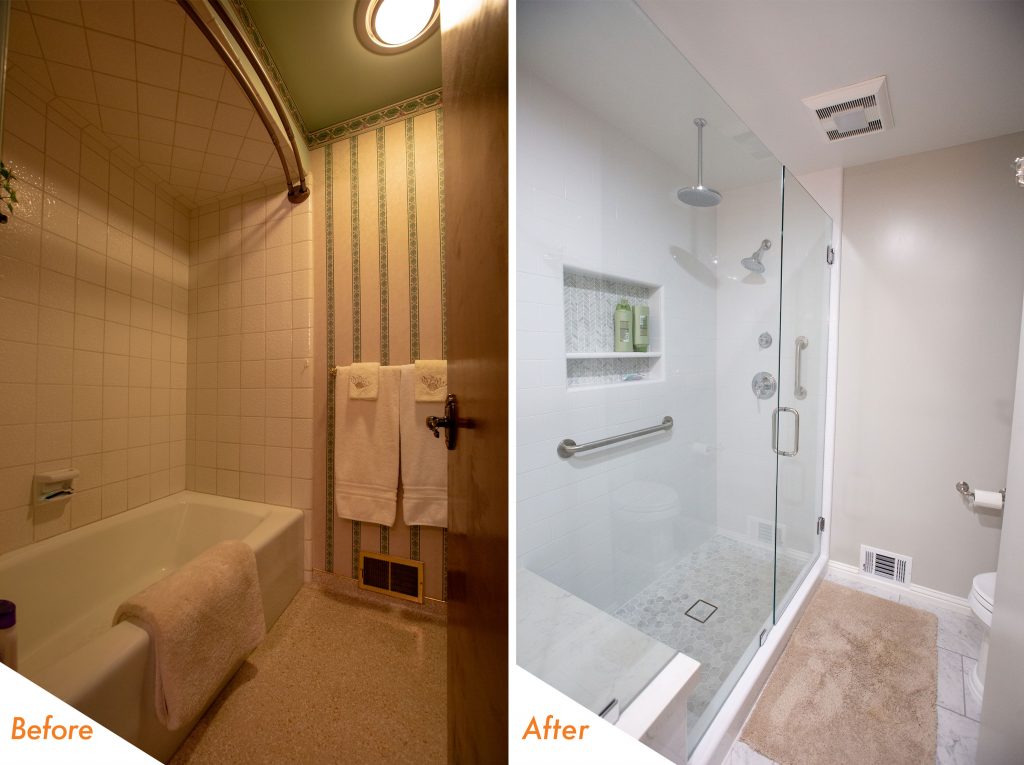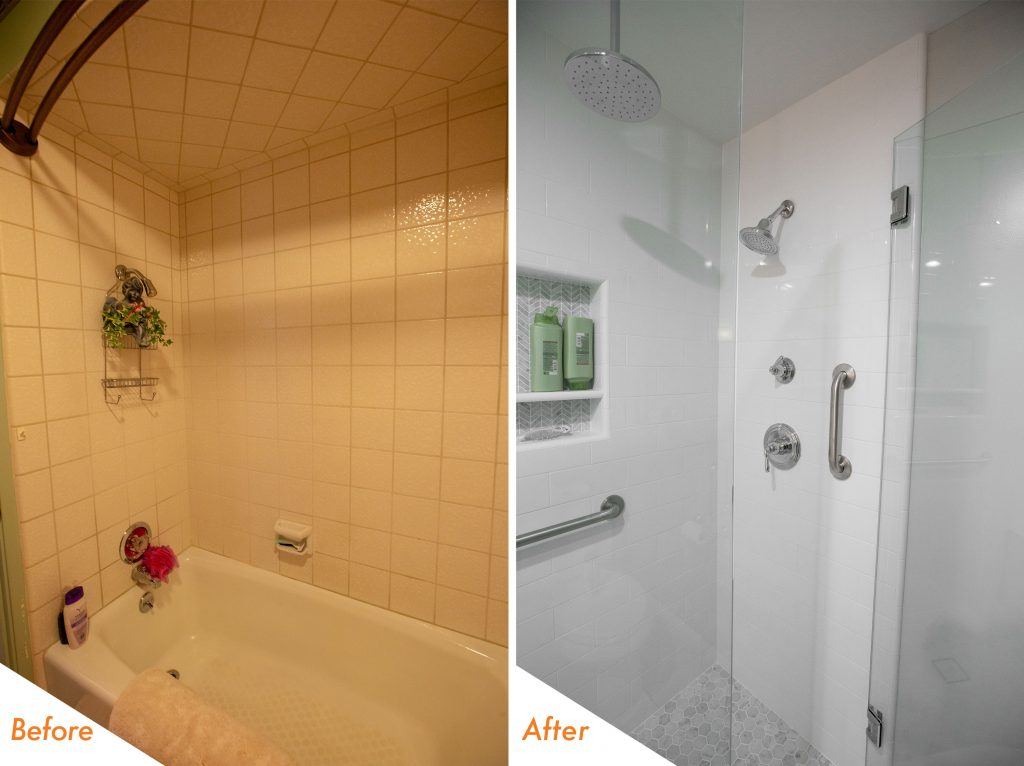 Technical Details
Are You Next?
Perhaps this bathroom at Marlboro Place in Modesto reminds you of your home. Perhaps you like the layout of your bathroom and the cabinets are in good condition, but you are ready for a completely new look and feel. BathCRATE can make this happen in just a few days.
Just click here to schedule your phone consultation using our online scheduling system. Or feel free to call us direct during business hours at 888-995-7996!
Scott Monday is the founder and CEO of kitchenCRATE and bathCRATE. Follow him on Facebook or Linked-In.
Want to see more project profiles just like this? Want the latest kitchenCRATE projects, news and discounts delivered directly to your inbox? Simply click the button below!