Just love, love, love the way this recently completed bathCRATE in Modesto, CA turned out!
If it's all about the details then this hall bathroom remodel is certainly not lacking. From the new 48" prefab vanity to the floor-to-ceiling shower surround tile, this project certainly turned out fantastic! We just love the way the colors and finishes came together on this project, and it certainly was a dramatic difference from its original condition.
Scroll down to see what the homeowner had to say about her project and the stunning before and after images!
Homeowner Testimonial:
We used bathCRATE to remodel a small hall bathroom. From start to finish, bathCRATE was professional and very easy to work with. They were quick to respond to any concerns or questions we had. The project manager's oversight was outstanding. He ensured the tile work was done correctly and on time. We are thrilled with the results and are very happy with our choice to have bathCRATE remodel our bathroom.
Bathroom Remodel Before & After Project Complete Pictures
(Click each image to enjoy a larger view.)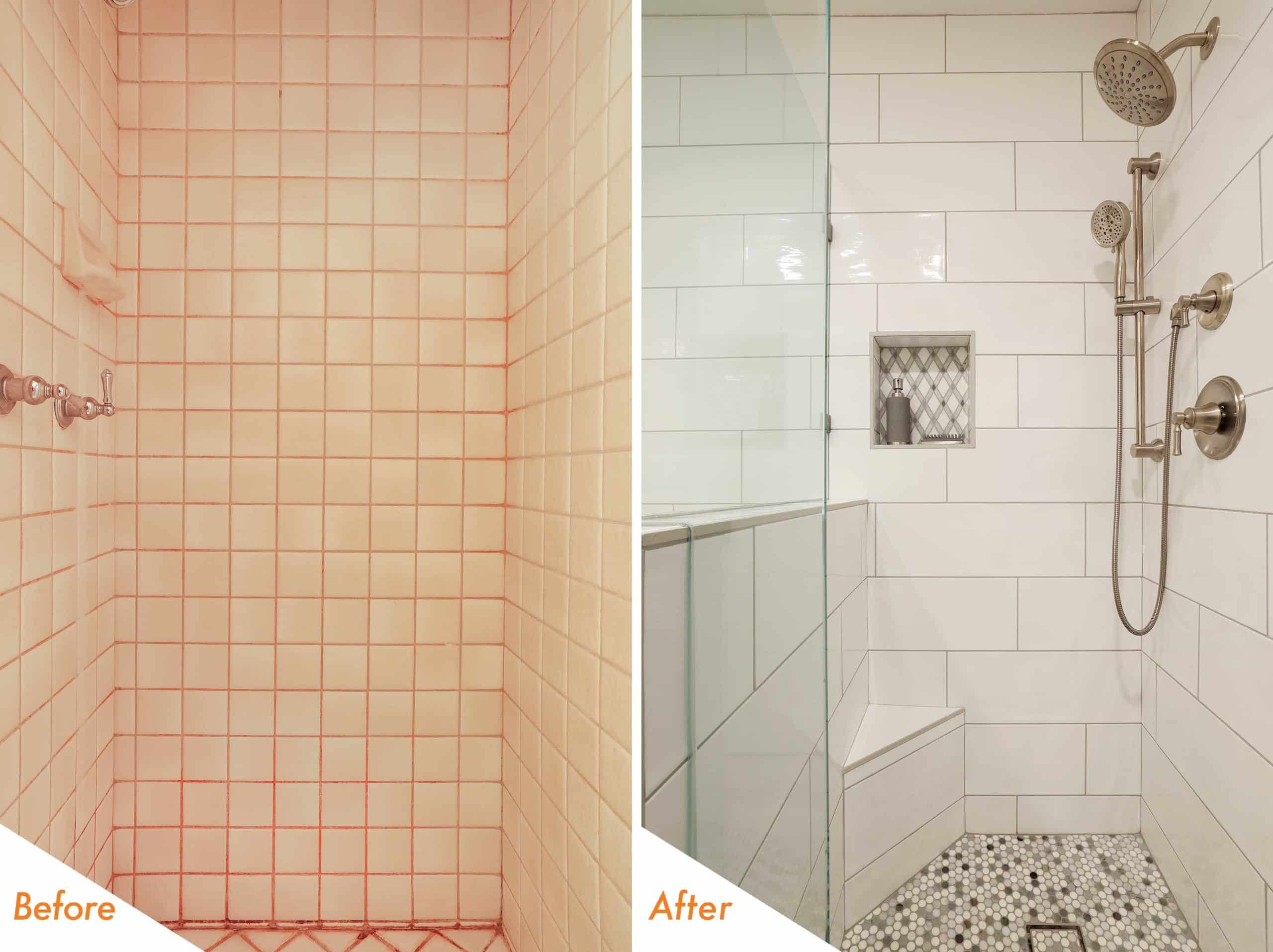 Technical Details
Interested in Bathroom Remodels? Contact Us Today!
Perhaps this bathroom at Olive Avenue in Modesto reminds you of your home. Perhaps you like the layout of your bathroom and the cabinets are in good condition, but you are ready for a completely new look and feel. BathCRATE can make this happen in just a few days.
Just click here to schedule your phone consultation using our online scheduling system. Or feel free to call us direct during business hours at 888-995-7996!
Scott Monday is the founder and CEO of kitchenCRATE and bathCRATE. Follow him on Facebook or Linked-In.
Want to see more project profiles just like this? Want the latest kitchenCRATE projects, news and discounts delivered directly to your inbox? See below!