The CRATE team is so pleased to present another recently completed master bathroom renovation in Livermore, CA!
As you can see one of the more dramatic transformations on this project was converting the oversized soaking tub into a stunning freestanding tub which is much more suitable for the space. Doing so dramatically improved the look, feel, and access within the bathroom.
More design highlights include the stunning new shower with the clear glass enclosure, the prebuilt vanity, black fixtures throughout the room, and cemento cassero flooring.
We're absolutely thrilled with this renovation, but don't just take our word for it. Scroll down to see even more stunning before and after images!
Bathroom Remodel Before & After Project Complete Pictures
(Click each image to enjoy a larger view.)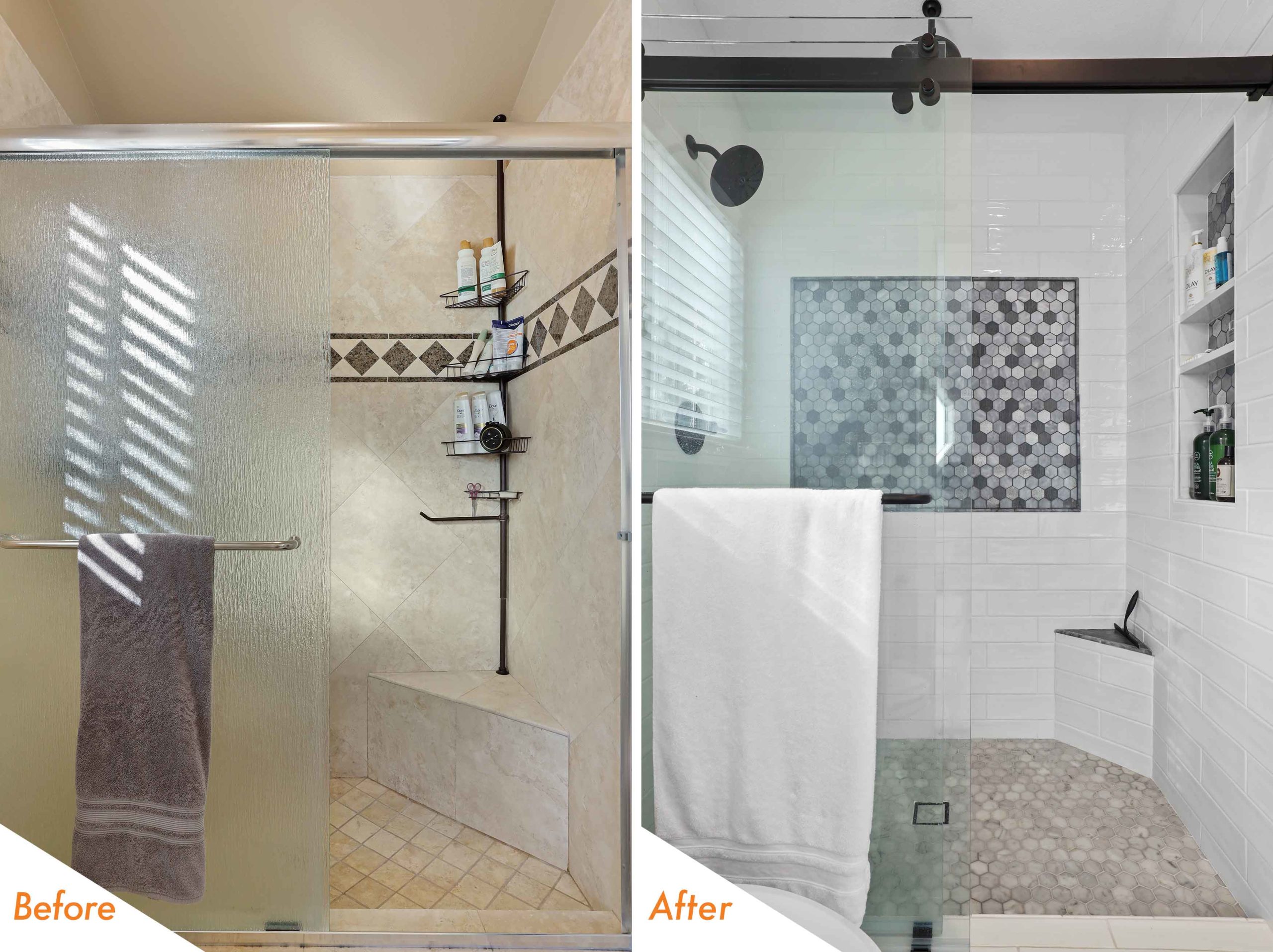 Technical Details
Interested in Bathroom Remodels? Contact Us Today!
Perhaps this bathroom at Windermere Circle in Livermore reminds you of your home. Perhaps you like the layout of your bathroom and the cabinets are in good condition, but you are ready for a completely new look and feel. BathCRATE can make this happen in just a few days.
Just click here to schedule your phone consultation using our online scheduling system. Or feel free to call us direct during business hours at 888-995-7996!
Scott Monday is the founder and CEO of kitchenCRATE and bathCRATE. Follow him on Facebook or Linked-In.
Want to see more project profiles just like this? Want the latest kitchenCRATE projects, news and discounts delivered directly to your inbox? See below!