The CRATE team started work on this master bathroom built in 1985 in Merced, CA twelve days ago and it was just completed yesterday! This bathCRATE features: an updated vanity with a quartz remnant countertop with new sinks, new shower area with a semi-frameless shower door, new shower niche, new flooring, and so much more! Before and after photos will be on the blog in just a couple of weeks.
Here's what the bathroom looked like before we started on the kitchen renovation, Merced.!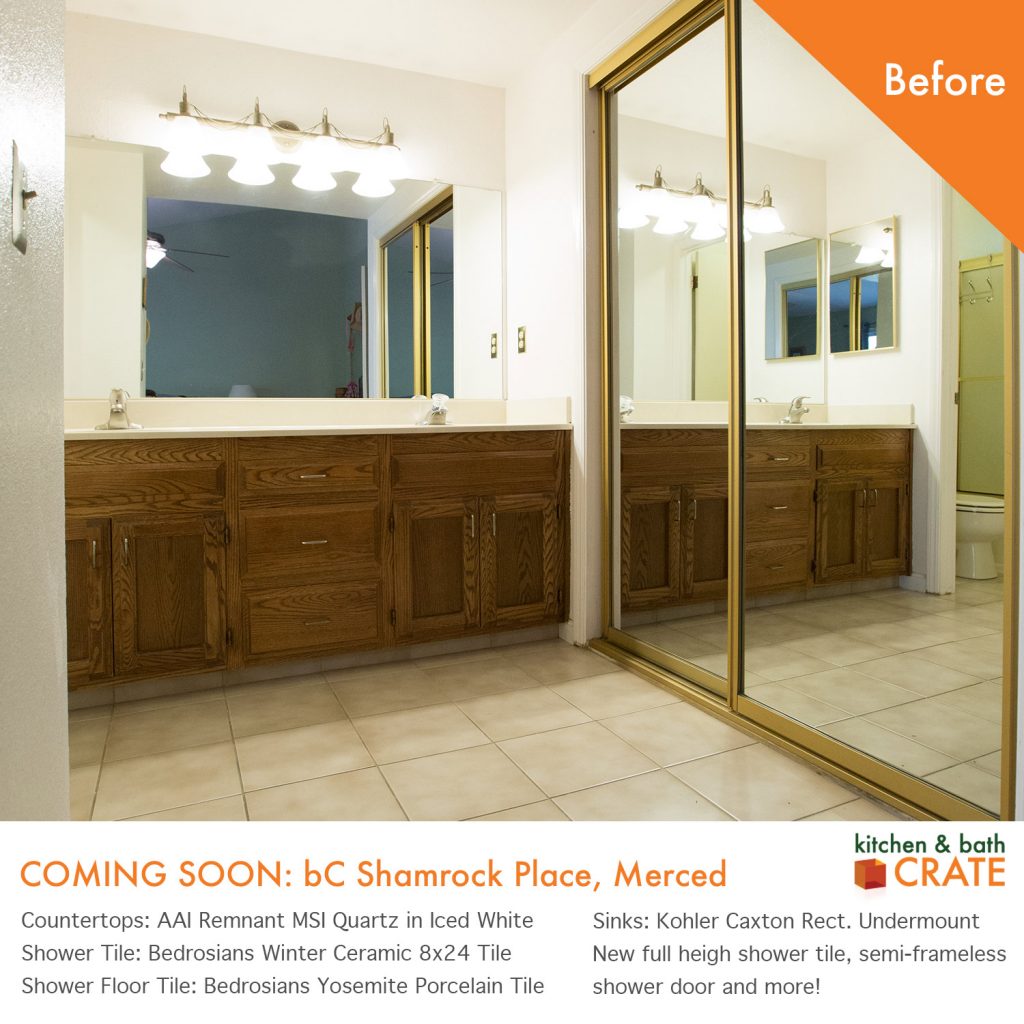 Curious how this kitchen renovation Merced will turn out? Want the latest CRATE projects, news and discounts delivered directly to your inbox? Simply click the button below!