Our Process Keeps You in the Loop 24/7
With over 170 5-star reviews on Google alone, customers trust us to be on time, and to deliver the highest quality, every time.
Let's Connect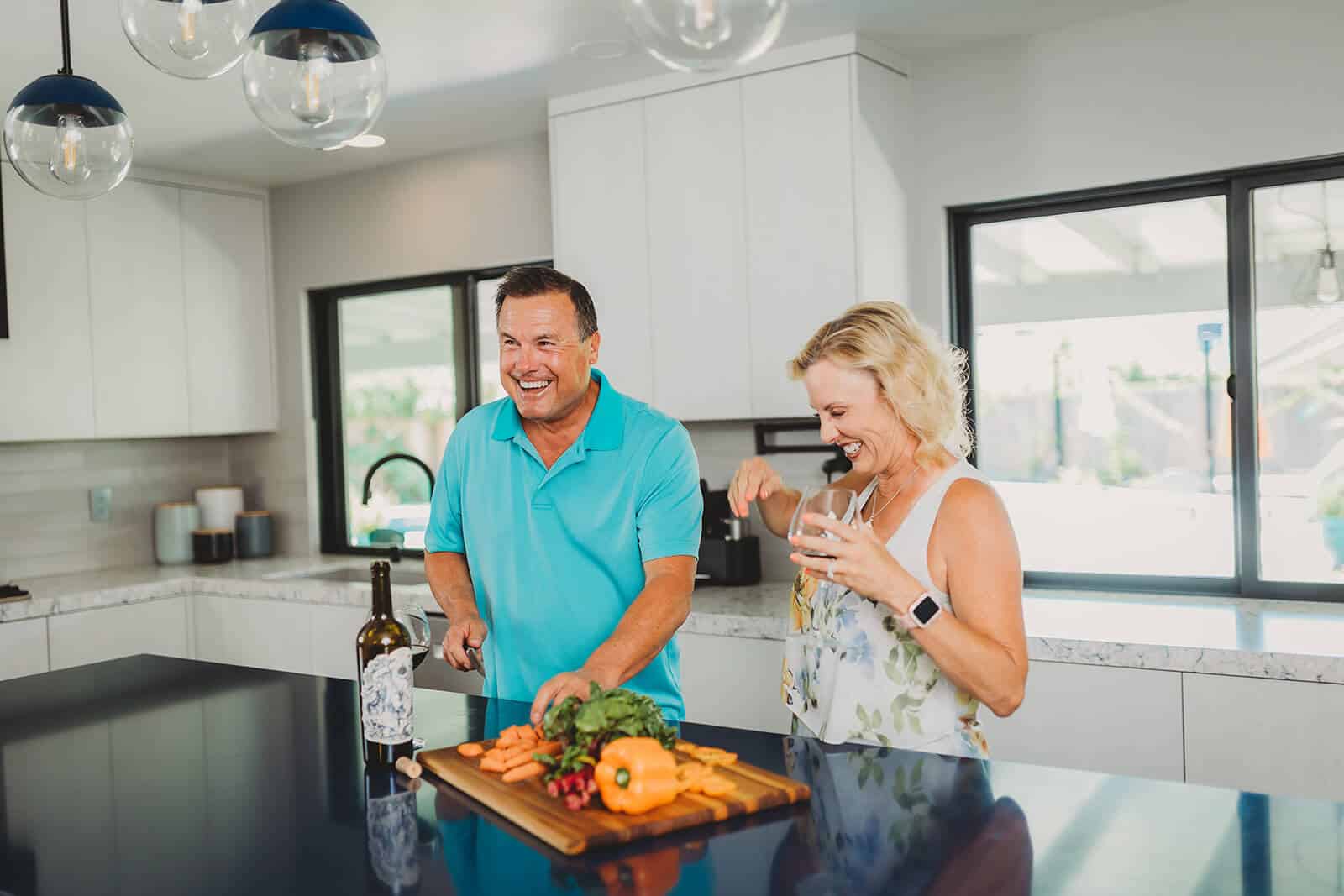 We connect with you to identify your remodel needs.
Phone Consultation
We start with a brief phone conversation to ensure your needs and our services align. If so, we schedule you right then and there for the first in-person meeting!
In-Home Visit
During this meeting a CRATE expert meets in your home to understand your exact project scope, discuss strategies for accomplishing your goals, and gathers the data they need to produce a precise proposal.
Formal Proposal
A week or so later we return with an extensive, down-to-the-dollar estimate. You deserve to know where every penny will be spent, and something "on the back of a napkin" simply will not work!
We collaborate to design your ideal space.
Cabinet Design Meeting
Should your project scope entail new cabinets, your sales professional, interior designer and cabinet designer will meet in your home to develop detailed drawings for your exact project.
Interior Design Meeting
We partner with an assortment of showrooms local to you, giving you access to literally thousands of materials and fixtures. Our clients typically identify this meeting as one of their favorite parts of the CRATE delivery process!
Project Launch Meeting
A week or so before construction begins, your dedicated project manager meets in your home to review your day-by-day project schedule as well as your specific logistical needs. That way, on day one, we're not peppering you with questions!
We construct your space on time and on budget.
The CRATE delivered!
The day before demolition begins the CRATE arrives full of all the equipment and many of the materials needed to carry out your project.
Construction
Our team of 30+ team members execute with great efficiency and care. We rarely use subs, so we have full control over your project timeline and quality control.
On Time, Every Time
We guarantee your project will finish on time, or we credit you $250/day for each day we're late. That's right, we don't just give you a guess on when we'll finish, we guarantee it!
We construct your space on time and on budget.
Two-Year Warranty
Your CRATE project comes with an industry-leading two-year warranty in addition to the warranties provided by each manufacturer.
CRATE Raving Fans Club
Once you're 100% satisfied with your project, we'd love to invite you into the CRATE Raving Fans Club. This group enjoys regular free parties and events, upgraded project anniversary gifts and an assortment of additional benefits, all at no cost to you!
Your Contractor for Life
We don't want to just serve you once and ride off into the sunset. We want to serve you, your family, your friends and your neighbors for decades to come. We're here for you. Always!