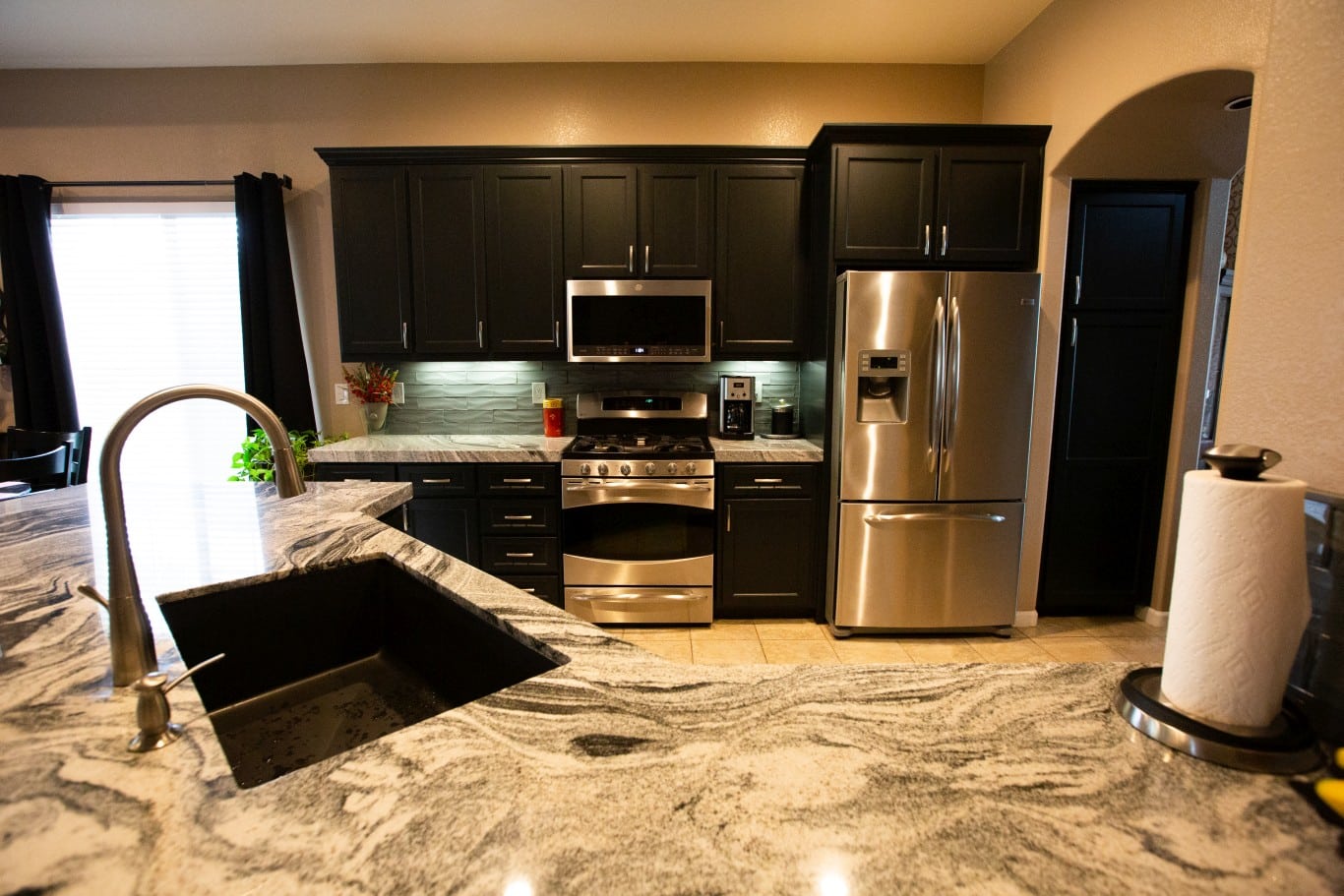 This 2003 kitchen went from tract-house finishes to a dramatic and bold new look in just a few short weeks!
Say goodbye to the yellowed-oak cabinets and stock granite countertops and hello to expertly-refinished painted cabinets in Kelly-Moore's Japanese Sable topped by Viscount White granite from Arizona Tile. Add to that the perfectly-matched backsplash tile washed with soft new undercabinet lighting and you're left with quite the visual delight.
Scroll down for an assortment of before and after pictures allowing for an even closer look at this stunning transformation!
Project Complete Pictures
(Click each image to enjoy a larger view.)
Technical Details
Is Your Kitchen Next? Contact Us Today!
Perhaps this kitchen at Cherry Blossom Lane reminds you of your home. Perhaps you like the layout of your kitchen and the cabinets are in good condition, but you are ready for a completely new look and feel. KitchenCRATE can make this happen in just a few days.
Just click here to schedule your phone consultation using our online scheduling system. Or feel free to call us direct during business hours at 888-995-7996!
Scott Monday is the founder and CEO of kitchenCRATE and bathCRATE. Follow him on Facebook or Linked-In.
Want to see more project profiles just like this? Want the latest kitchenCRATE projects, news and discounts delivered directly to your inbox?