Just love, love, love the way this recently completed kitchenCRATE Custom in Patterson, CA turned out!
While the layout didn't change dramatically, nearly everything else did as the CRATE team brought this 1950 kitchen into the 2020s. Gone are the dated pink cabinets and worn countertops. In their place, the CRATE team installed new custom cabinetry, sequel quartz countertops, and a stunning backsplash tile that brings the entire look together! The design decision to eliminate the wall dividing the kitchen and dining room completely opened up this space and made it way more functional!
Scroll down for an assortment of before and after pictures showing all of the remodeling goodness!
Homeowner Testimonial:
Kitchen & Bath CRATE just finished a complete remodel of our 1950 kitchen and we are over-the-moon THRILLED with the results! Kitchen & bath CRATE worked with us cooperatively from planning to finish to create a beautiful space we will enjoy for years. Our CSR and Project Manager, Daniel and Jerrimy, were knowledgeable, attentive, and problem-solvers. All craftsmen were polite, on-time, and top in their trade. As a client, you receive a calendar at the beginning of the job detailing daily activity from day one to finish…there were no gaps or down days, no stopping and starting work. And, then they hand you a completed project. KitchenCRATE has created a "niche" product by solely focusing on kitchens and baths. They know their stuff. We are so happy we chose kbCRATE to produce the kitchen of our dreams! We highly recommend you do too!
kitchenCRATE Custom Before and After Project Complete Pictures
(Click each image to enjoy a larger view.)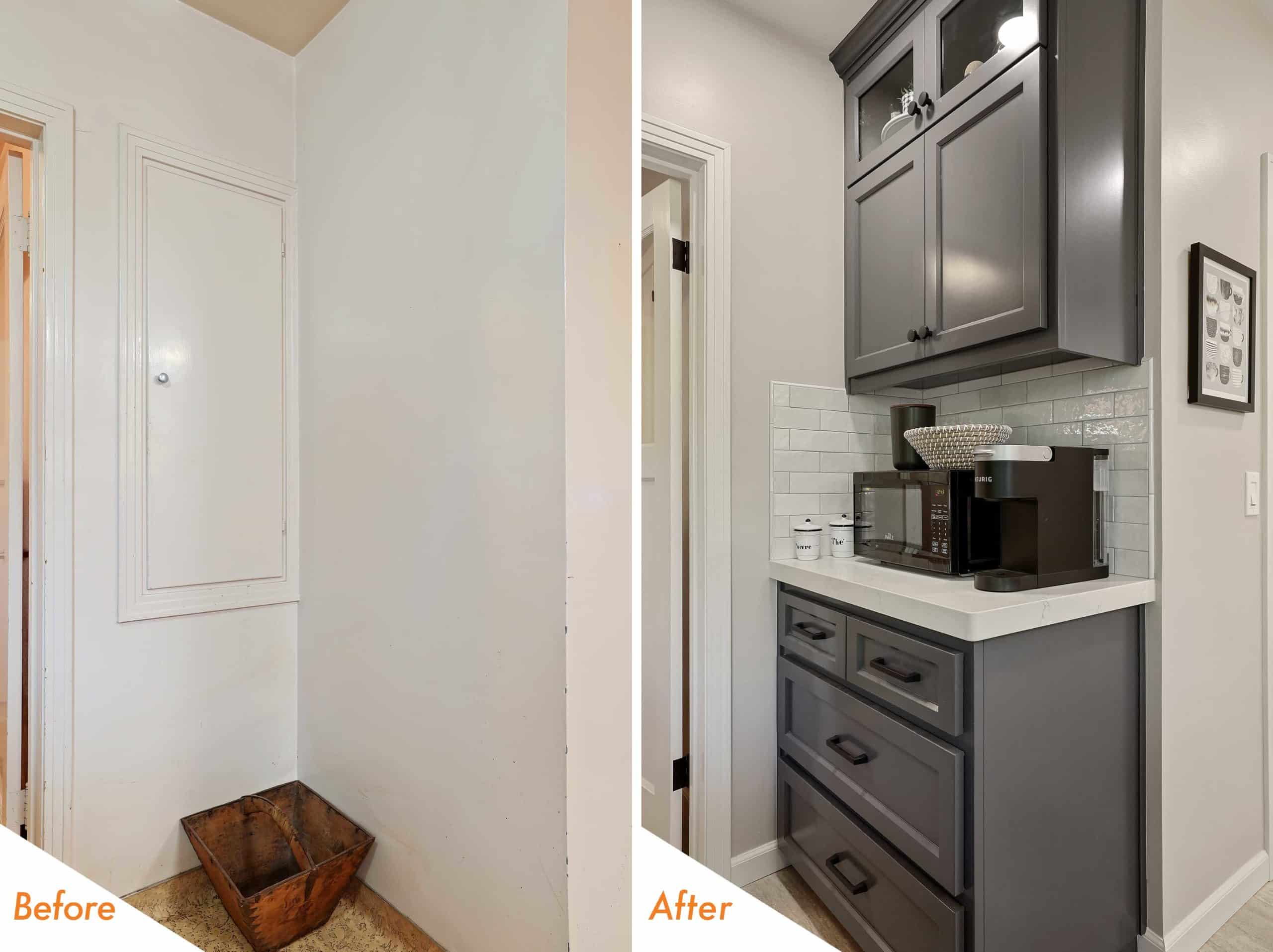 Technical Kitchen Remodel Details
Are You Next?
Perhaps this kitchen at N 4th Street in Patterson reminds you of your home. Perhaps you like the layout of your kitchen and the cabinets are in good condition, but you are ready for a completely new look and feel. KitchenCRATE can make this happen in just a few days.
Just click here to schedule your phone consultation using our online scheduling system. Or feel free to call us direct during business hours at 888-995-7996!
Scott Monday is the founder and CEO of kitchenCRATE and bathCRATE. Follow him on Facebook or Linked-In.
Want to see more project profiles just like this? Want the latest kitchenCRATE projects, news and discounts delivered directly to your inbox? Simply subscribe below!