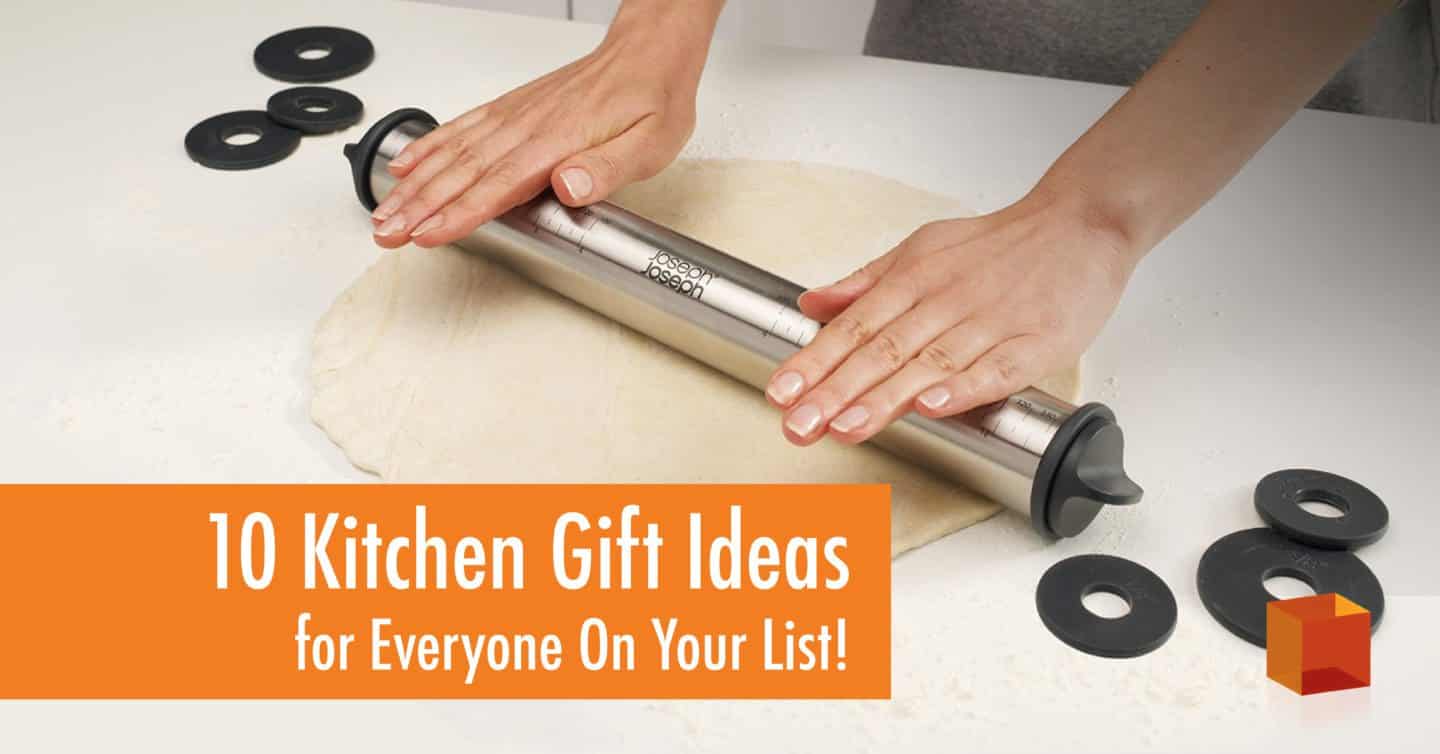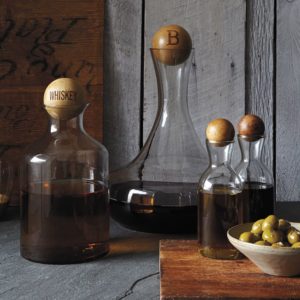 Perfect for | The Lover of Mid-Century Modern Decor
These elegant glass decanters with a spherical wood stopper are ideal for storing in style wine, whiskey, oil, or vinegar. Anything used to fill them will automatically look "top shelf." The stopper can be monogrammed for an additional $9.
$19 – $39
Photo Credit: West Elm
Perfect for | The At-Home Bartender
A great gift for the cocktail enthusiast who is honing their skills to craft a classic Manhattan or an Old Fashioned with a modern twist. These bar tools are as classy as the drinks made with them.
$39
Photo Credit: West Elm
Perfect for | The Detail-Oriented Baker
Take the guesswork out of pizza dough, cookie dough and pie crust with this clever rolling pin. Swap out the colorful disks to roll out to four different thicknesses. The solid beech rod is etched with measurements to help guide the width of the dough.
$19.98
Photo Credit: Amazon
Perfect for | The Science Nerd
Harness the power of chemistry. Rub away the odor of fish, garlic, and other strong ingredients with this astonishing stainless steel bar.
$7.50
Photo Credit: Crate&Barrel
Perfect for | The Organized Homemaker
Stylishly keep knives organized and accessible. Filled with food-safe bamboo skewers, which won't dull the blades, it comes in three sizes and four colors: white, gray, chartreuse, and cherry red.
$49-$98
Photo Credit: VivaTerra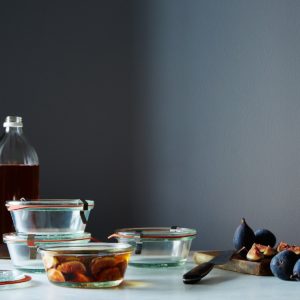 Perfect for | The Perfector of the Packed Lunch
This set of six glass bowls store food in style. The metal clamps hold tight the lid and the rubber seal keeps everything in check. Leftovers never looked so good.
$32
Photo Credit: Food52, Photography by Rocky Luten and James Ransom
Perfect for | The Aspiring Interior Designer
Give a kitchen a quick and inexpensive makeover with a set of new cabinet hardware. These contemporary brushed nickel knobs will give cabinets an instant update.
$1.67
Photo Credit: CabinetParts.com
Perfect for | The Ambiance Architect
This classy and modern light fixture will brighten up any room. The minimal, industrial style is unobtrusive, which will blend in well with existing decor. Dress it up with an Edison style light bulb.
$47.99
Photo Credit: Amazon
Perfect for | The Gadget Guru
A knife is only good if it is sharp. The easy-grip handle and non-slip feet make sharpening both easy and safe. This ingeneous gadget as two sharpening wheels, one course and one fine. The compact design folds closed so that it can be easily stored.
$15.95
Photo Credit: Amazon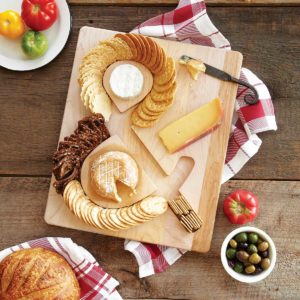 Perfect for | The Host or Hostess
As clever as it is practical, this serving board is a conversation piece. Made in Vermont from maple, it can corral an assortment of both cheese and crackers.
$48
Photo Credit: UncommonGoods
Interested in more amazing gift ideas from the kitchenCRATE blog? Want the latest kitchenCRATE projects, news and discounts delivered directly to your in-box? Simply click the button below!