Why This Homeowner Chose CRATE For Their Bath Remodel Project
Another successful bathroom remodel with bathCRATE is complete in El Dorado Hills! This homeowner was looking to update their outdated bathroom. With original wood cabinets, peachy orange paint, and a sterile white stand up shower, they chose CRATE to bring a touch of modern to this bathroom. Their desire was to elevate their old and outdated bathroom into a more functional and stylish space, and the CRATE team was ready to turn that vision into reality. Embarking on a bathroom remodel can be an overwhelming journey for homeowners. However, with CRATE, we make it into an enjoyable experience for everyone involved.
The CRATE team took charge, handling every aspect of the remodeling process, from plumbing and electrical work to tile installation and painting. Our approach was not just about renovation but about creating a space that not only met but exceeded the homeowner's expectations. Check out these 6 aspects of this bathroom remodel project that we love and make this remodel feel like an in home oaisis.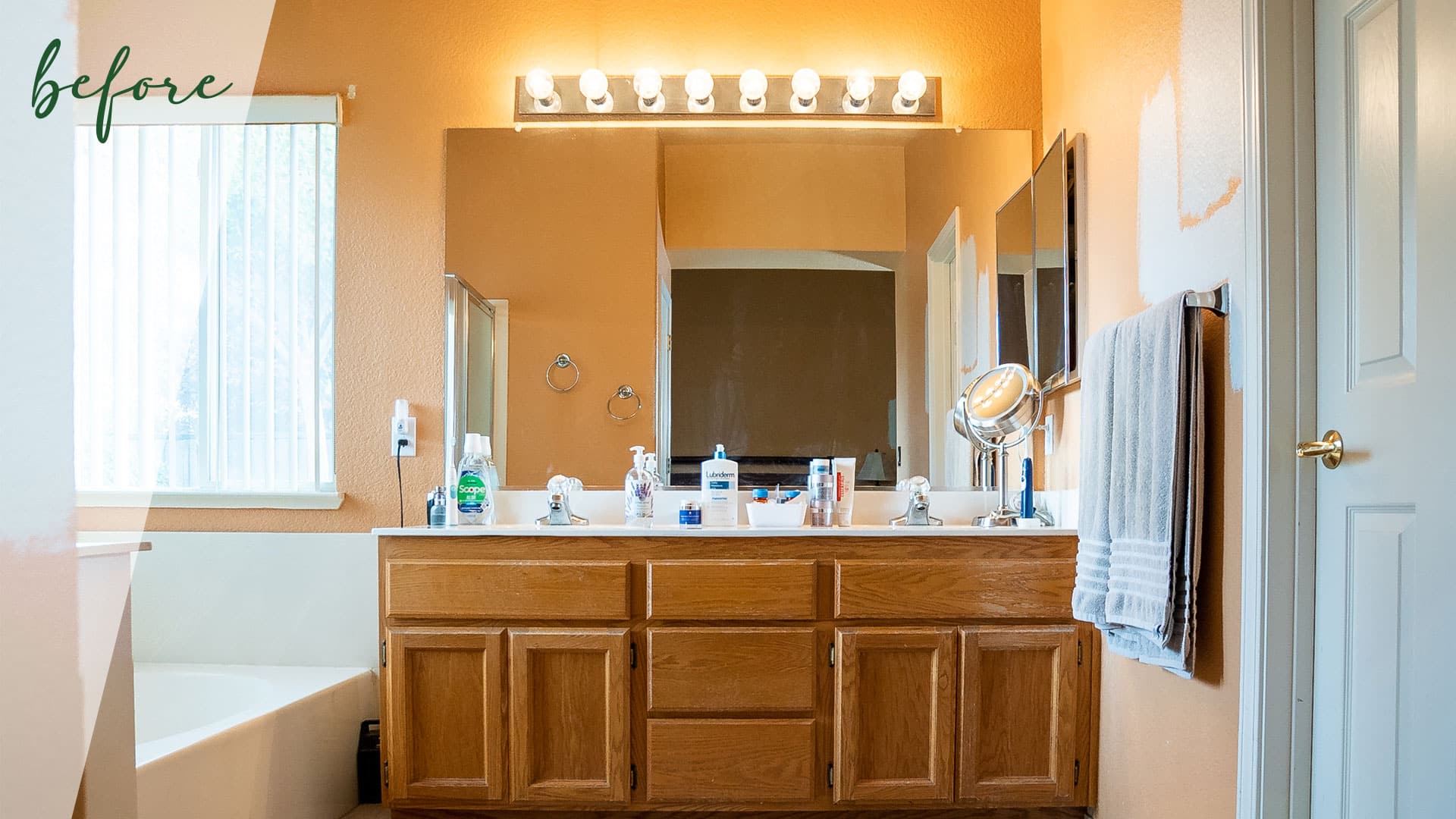 1. The Vanity: A Touch of Modern
One of the features in this El Dorado Hills bathroom remodel is the Caroline Avenue 72" Vanity with an espresso finish and marble quartz top. This elegant piece became the focal point with its sophisticated lines and classic design. The marble quartz top not only added a touch of luxury but also brought a timeless sophistication to the space. Functionality was not compromised, as the vanity offers ample storage, making it both stylish and practical for everyday use.
2. Faucet Finery: Pfister Kenzo Widespread Faucet in Matte Black
To complement the vanity, the team installed a Pfister Kenzo Widespread Faucet in Matte Black. This choice was not just about functionality but also about aesthetics. The finish harmonizes seamlessly with the marble quartz top, and the design perfectly complements the vanity's elegance.
3. Showering in Style: A Functional Oasis 
The shower area was transformed from a basic white wall stand up shower to a beautiful tile shower using Bedrosians Classic 2.0 Travertino Grigio tiles paired with a Pfister Kenzo Shower System in Matte Black. We also added in a functional tile shower bench creating a space that is useful and helpful while using the shower. We love the glass partition added between the shower and the new tub creating an extra large open space feeling while having a functional space for every aspect of the bathroom. The added convenience of a hand shower makes maintenance a breeze for homeowners.
4. Elegant Tiles: Bedrosians Magnifica Series 
The floor tiles, Magnifica 30×30 in Basalto in Honed Finish from Bedrosians, contribute to the bathroom's beautiful aesthetic appeal. These tiles add to the bathrooms modern luxury feel and tie in perfectly with the dark colors of the bathroom vanity and fixtures.
5. Modern Serenity: Laurel Mountain Hourglass Soaking Tub in White
The bathtub, a Laurel Mountain Hourglass Alcove Soaking Tub in White, introduces a modern touch to the bathroom. Its simple design creates a spa-like atmosphere, offering a tranquil space for relaxation.
6. Harmonious Hues: Sherwin-Williams SilverPoint
Completing the project, the walls were adorned with Sherwin-Williams 7653 SilverPoint in Eggshell. The light tones of this paint color complement the entire design, creating a cohesive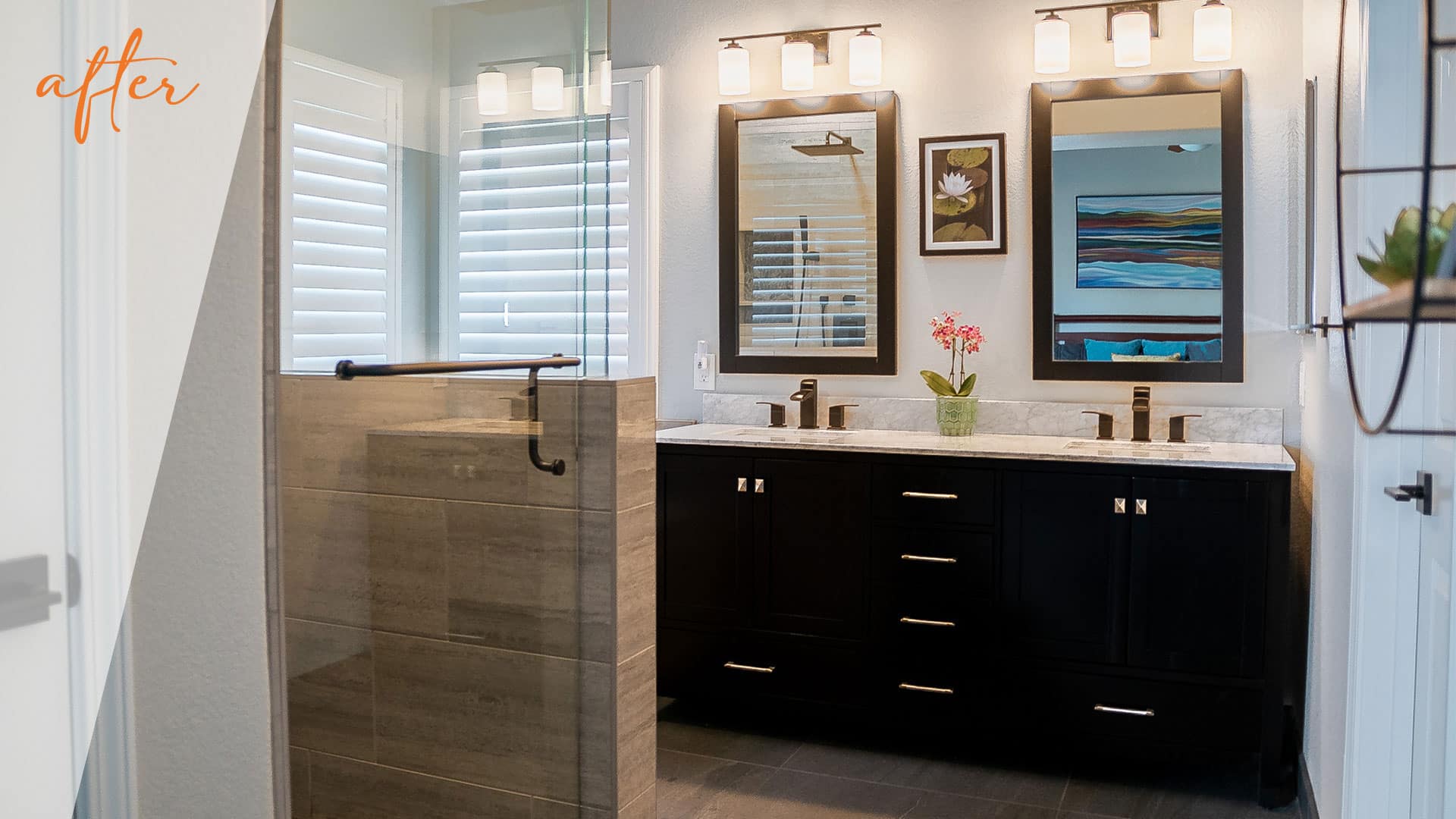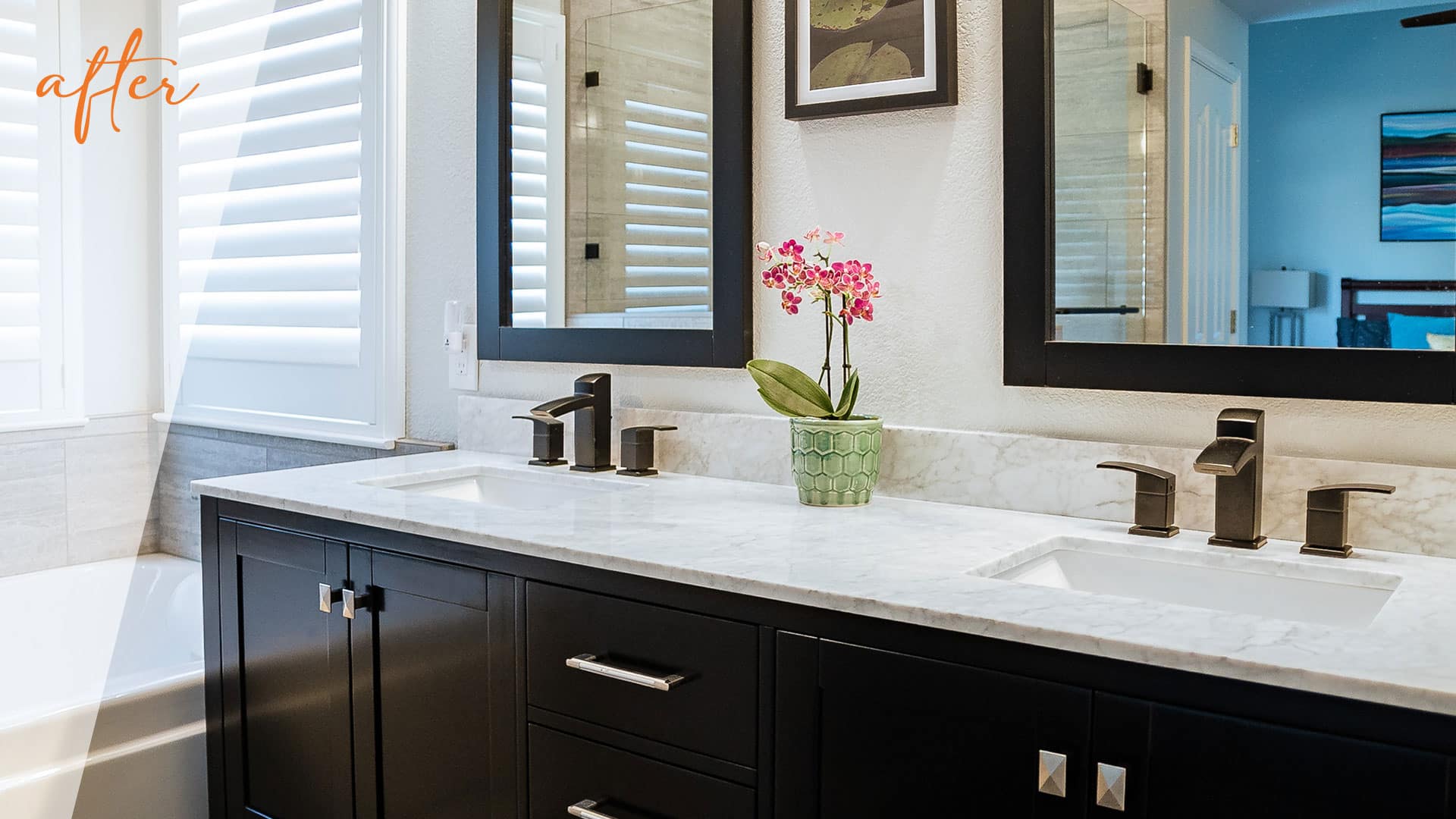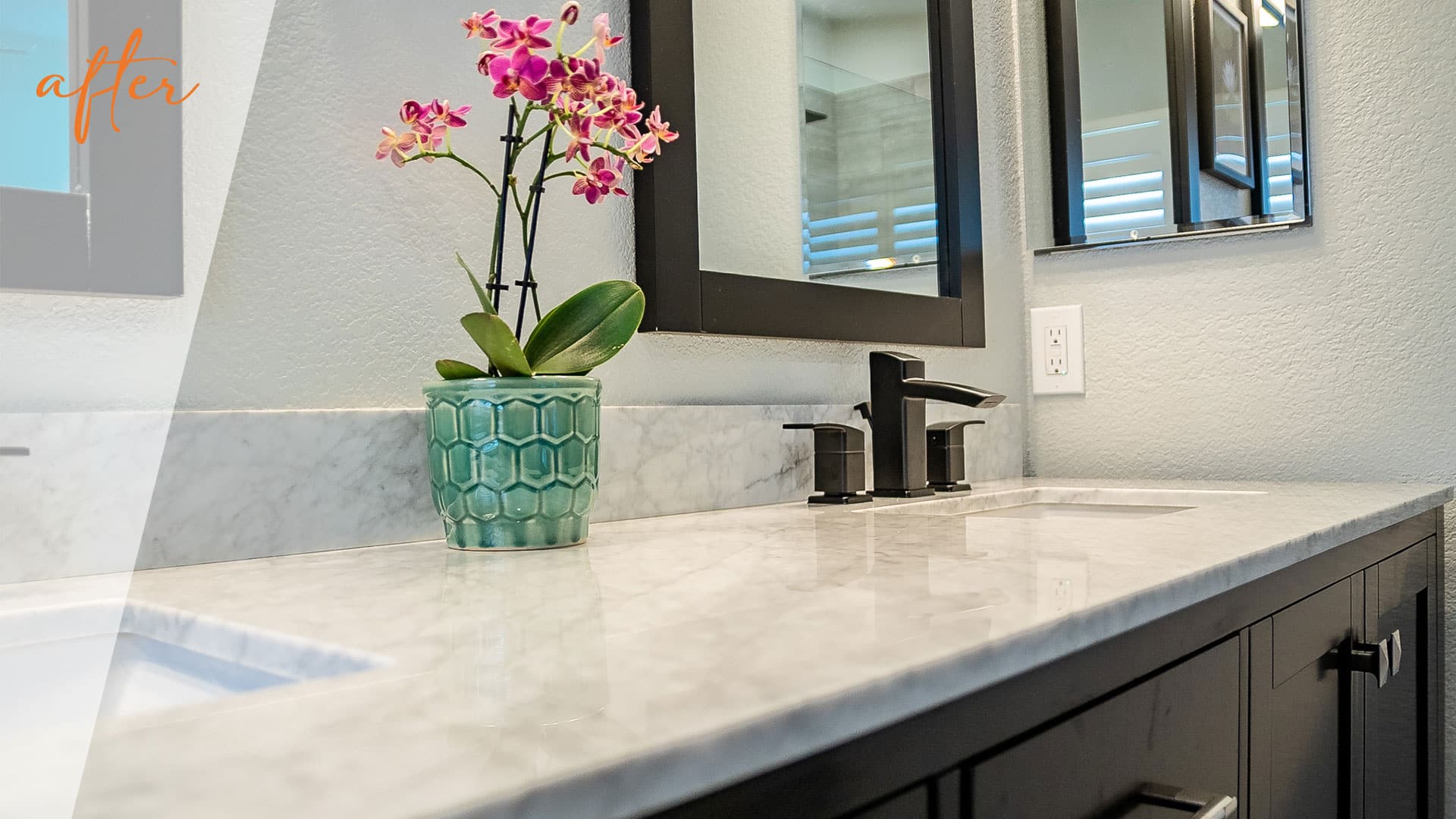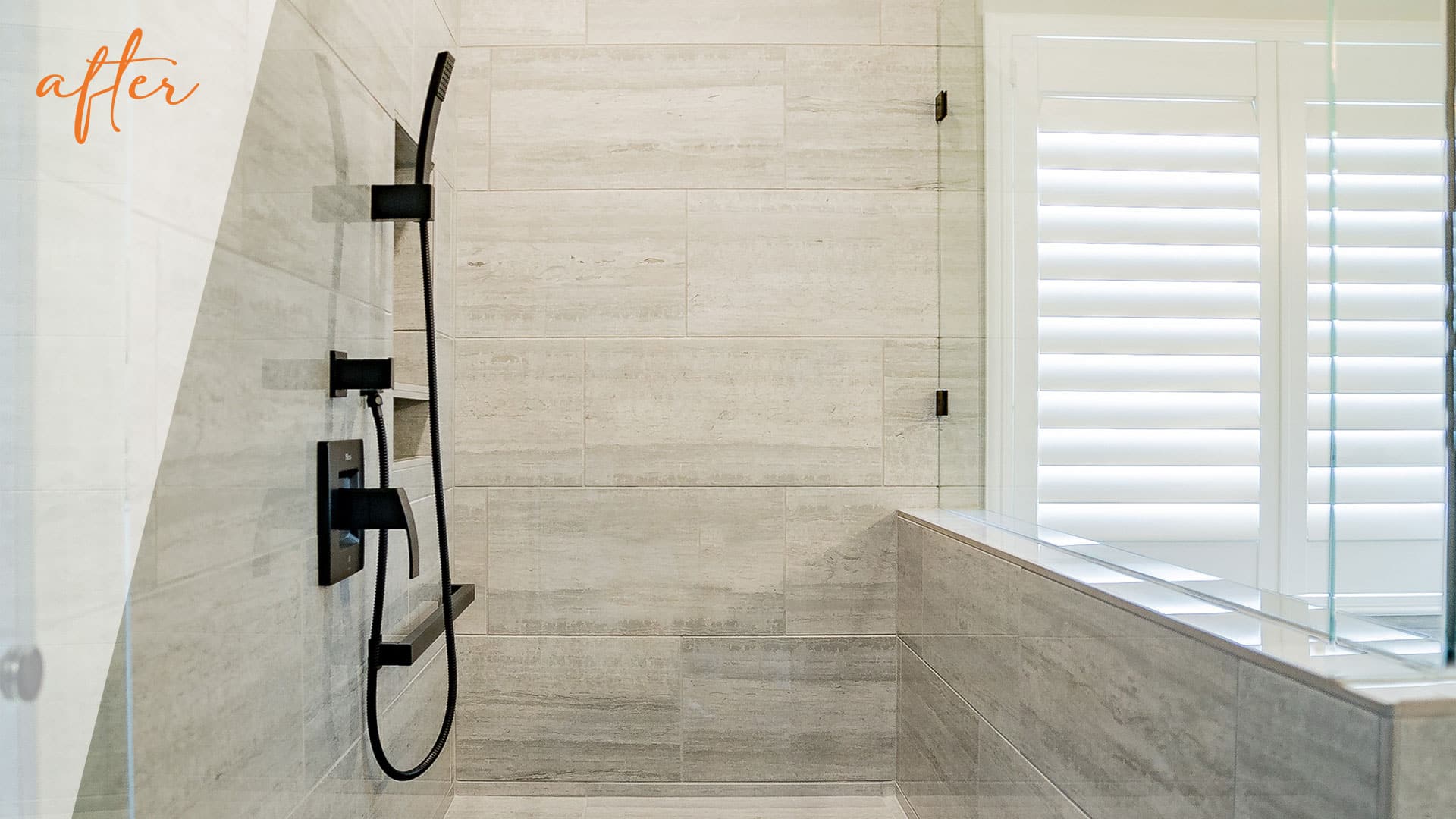 Conclusion: A Modern Bathroom Remodel Masterpiece
In conclusion, the El Dorado Hills bathroom remodel on Waldwick Circle is a testament of modern functionality and modern elegance. The CRATE team's meticulous attention to detail, coupled with the selection of high-quality products, resulted in a bathroom that not only met but surpassed the homeowner's expectations. Carline Avenue Vanity, Pfister Kenzo Widespread Faucet, and Bedrosians Magnifica Series tiles are not just elements; they are statements that add a touch of luxury and sophistication, making this bathroom a true masterpiece. Embark on your journey to a luxurious bathroom by trusting a local remodeler like CRATE that turns dreams into reality.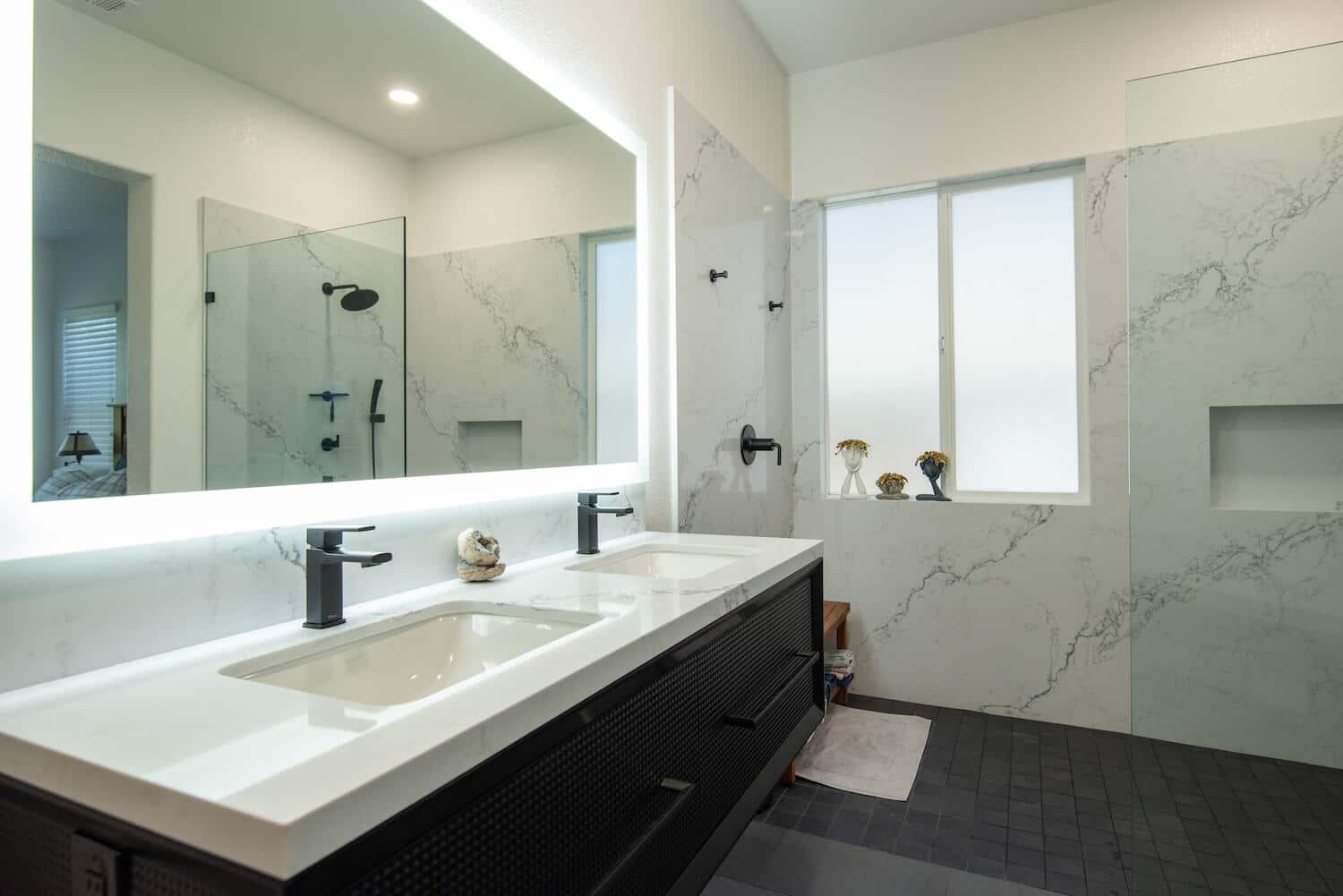 Oakdale
"We just love the results and are now ready to have KB Crate do more work for us."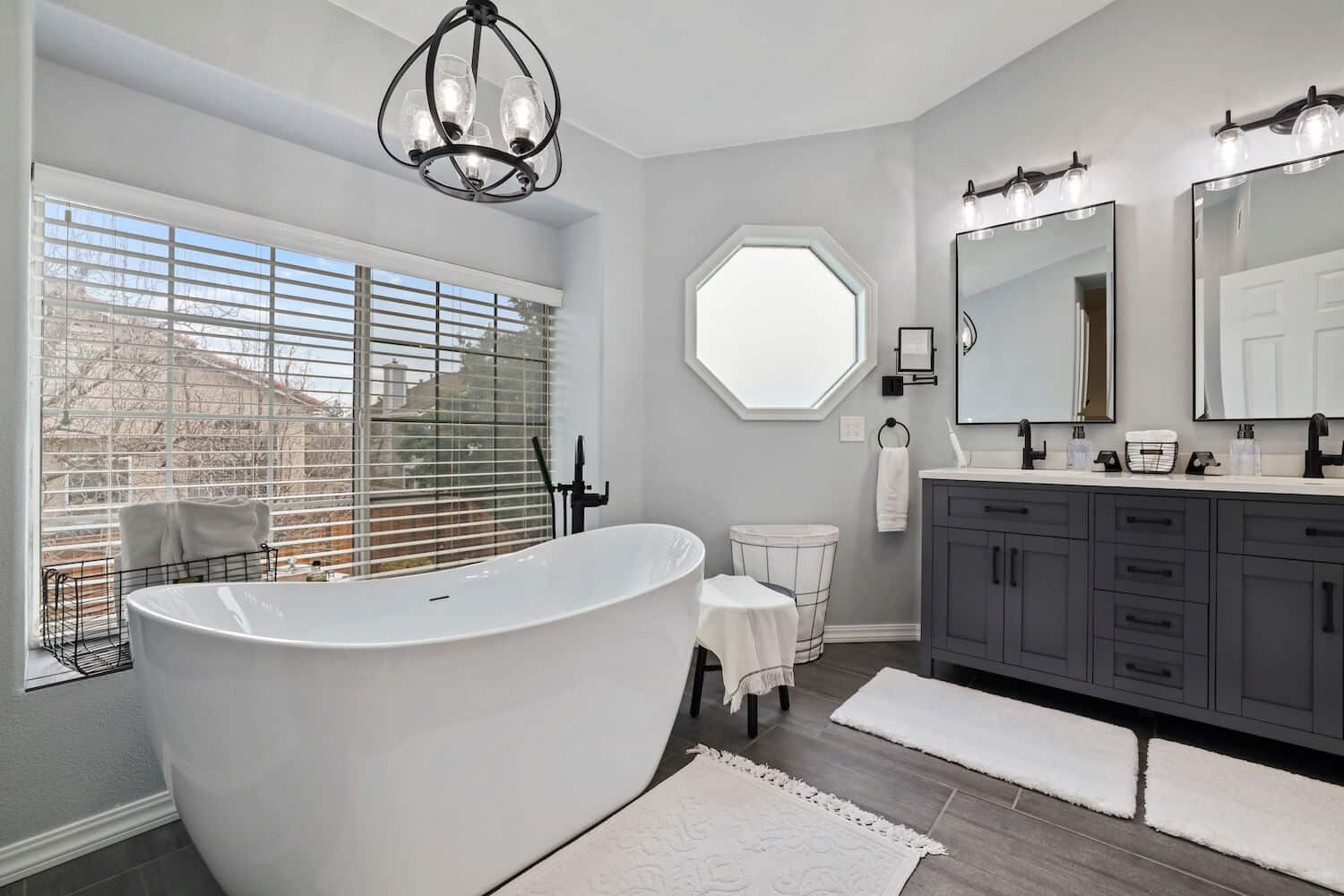 Livermore
"Their knowledge, their craftsmanship, their efficiency levels can not be surpassed!"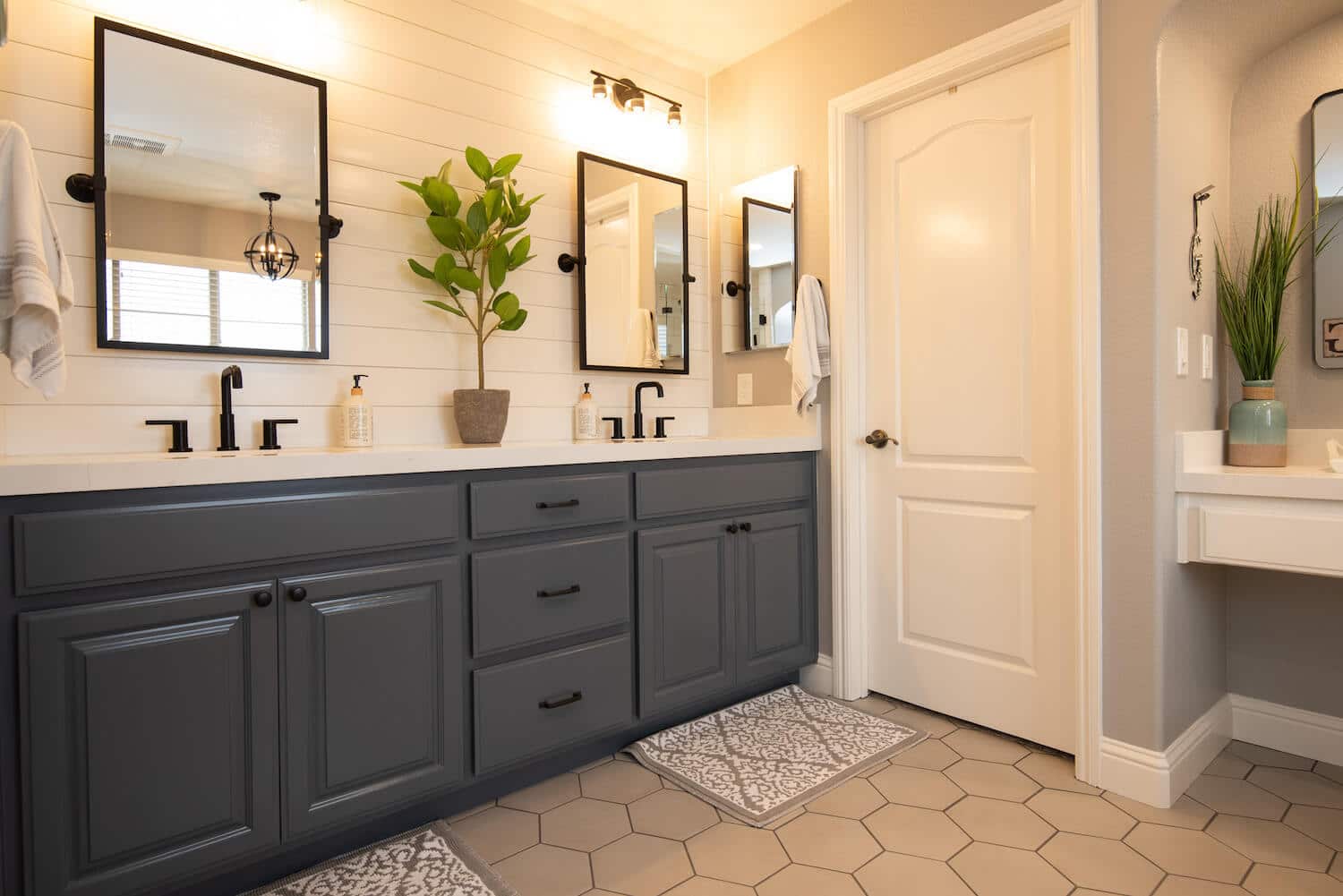 Tracy
"I would recommend KB Crate very highly!"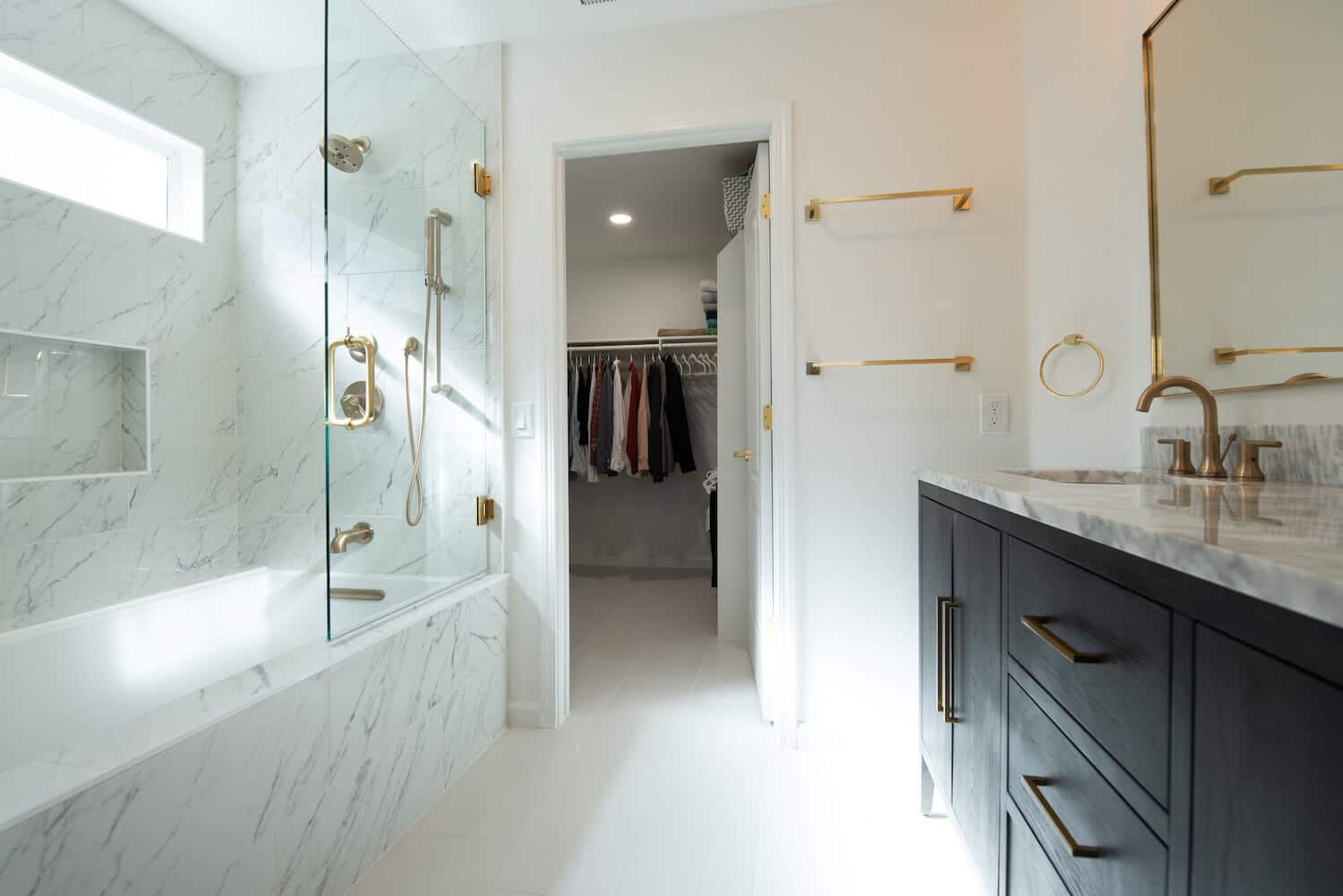 Tracy
"The quality of work was top notch, everyone was professional and punctual."