Why This Homeowner Chose CRATE For Their Elk Grove Bathroom Remodel Project
Nestled in a tranquil neighborhood on Soloman Drive in Elk Grove, California, a bathroom remodeling story unfolds, demonstrating the seamless fusion of customer-focused service, impeccable craftsmanship, and the magic touch of kitchen & bath CRATE. With our commitment to quality, punctuality, and unparalleled customer service, the CRATE team has once again turned a homeowner's dream into a stunning reality.
These homeowners wanted to revitalize their outdated bathroom and create a space they would adore and love to use daily. The team's approach centered around understanding the customer's vision and meticulously transforming the space to reflect it. Let's dive into the process. Here are 6 amazing features from this beautifully transformed Elk Grove bath remodel.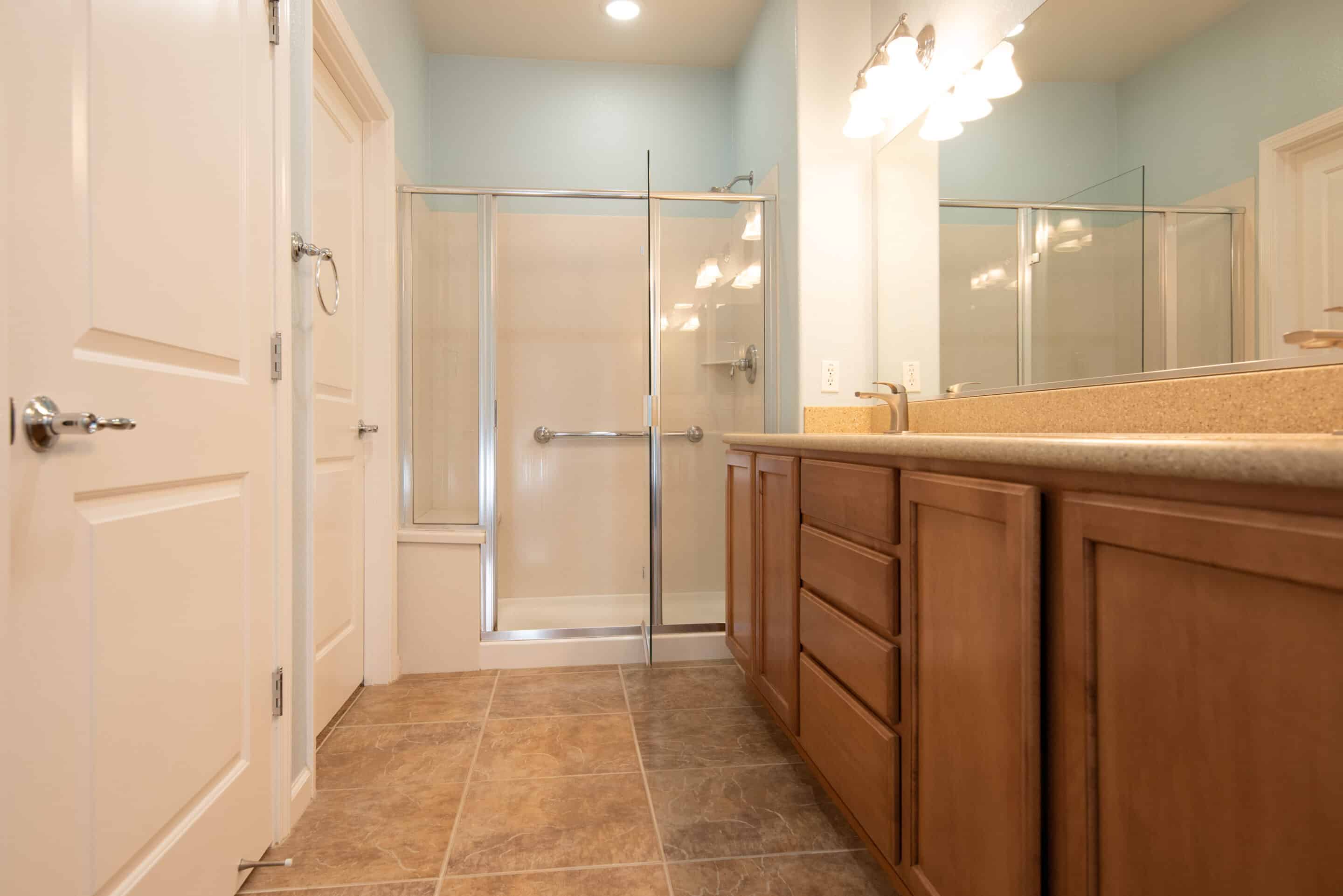 1. Beautiful Cabinet Revivial
A vital aspect of this remodel was the transformation of the original oak vanity cabinet. The kitchen & bath CRATE team, known for their attention to detail, chose Sherwin Williams SW 7619 Labradorite in Semi Gloss – a choice that symbolizes sophistication and modernity. Complementing these revamped cabinets, they incorporated Amerock Mullholand hardware in Satin Nickel, striking the perfect balance between elegance and functionality.
2. Vanity Rejuvenation
A standout feature of this remodel is the vanity top, now boasting modern Calacatta Lincoln engineered quartz with a polished finish. This luxurious material not only enhances the visual appeal but also offers durability and longevity. The sink upgrade was equally impressive, featuring a Kohler Caxton K-2000-0 Undermount Sink in White, perfectly paired with a Delta Trinsic Widespread Faucet in Brilliant Stainless. These elements combined to create a vanity area that reflects modern elegance.
3. Bathroom Shower Transformation
The shower area received a major revamp, replacing the old, beige, Corian shower with a stunningly elegant tile shower. kitchen & bath CRATE demonstrated their attention to detail and design expertise by selecting Purestone Bianco 12×24 tiles from Bedrosians for the shower walls, arranged in a 1/3 offset waterfall pattern. The floor features Purestone Bianco 1×4 mosaic tiles, also from Bedrosians, which harmonize beautifully with the walls. By maximizing the footprint of the new shower within the original space, the team ensured both functionality and style were not compromised.
4. A Niche of Beauty and Sleek Shower Door
A notable addition to the shower was the new niche, incorporating Casablanca Ziane 5×5 tile from Bedrosians. This functional and visually appealing detail within the shower demonstrates how thoughtful design can marry utility with aesthetic appeal. The installation of a new frameless shower door with brushed nickel hardware was the final touch that elevated the entire look, offering a sleek and modern feel to the space.
5. Fresh New Tile Floor
A significant change in this remodel was the replacement of the old brown tile flooring. Kitchen & bath CRATE selected the Othello 8×48 floor tile in Oak from Bedrosians, transforming the bathroom's base into a canvas of modernity and style. This choice not only refreshed the look of the space but also brought warmth and a contemporary feel, perfectly complementing the overall design theme.
6. A Refreshing Coat of Sherwin Williams Paint
Further enhancing the bathroom's allure was the fresh coat of paint. The walls received Sherwin Williams SW-7570 Egret White in Eggshell, creating a serene and inviting environment. The ceiling, baseboard, main door, and trim were painted in SW 7551 Greek Villa in Eggshell, offering a subtle contrast and a refined finish.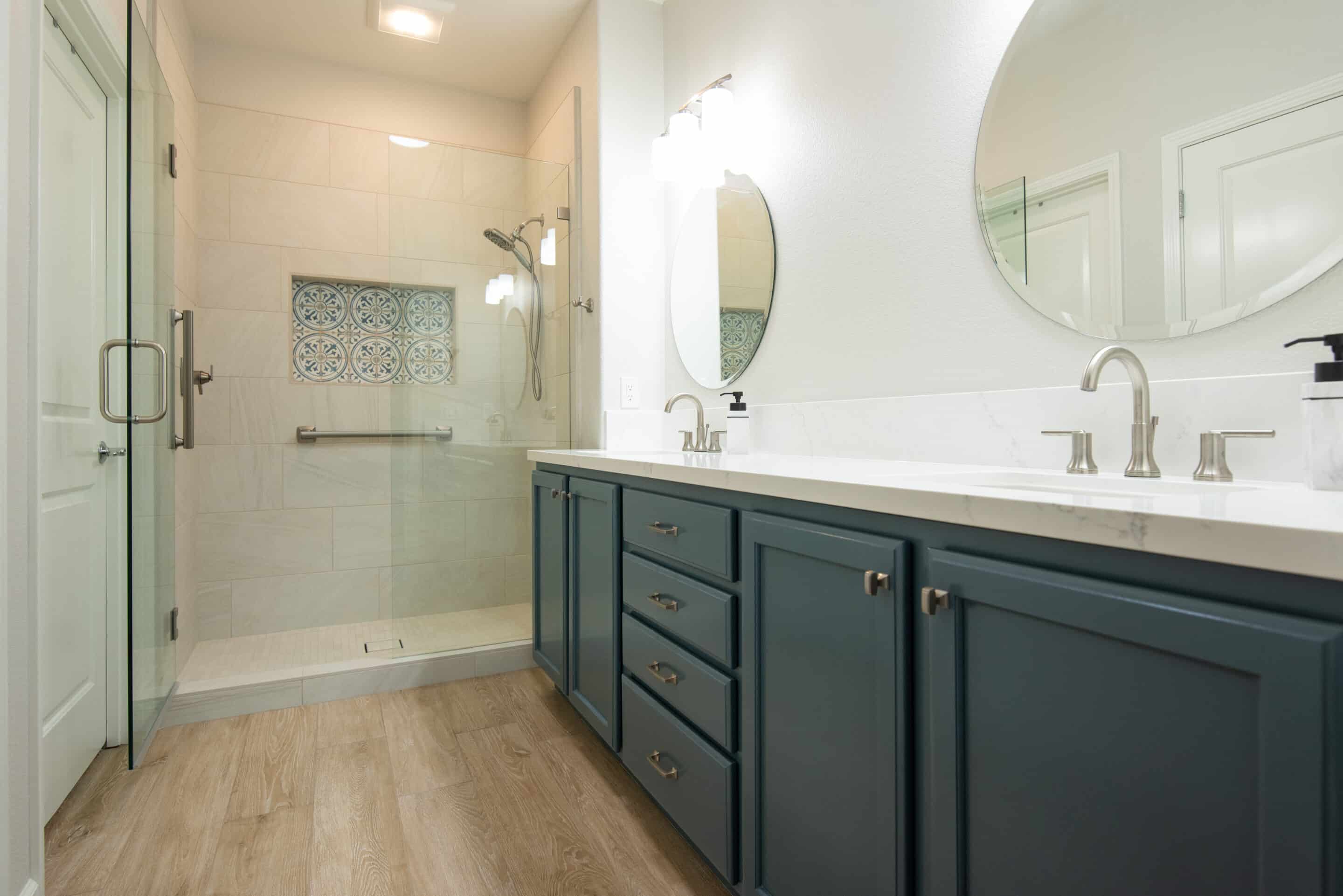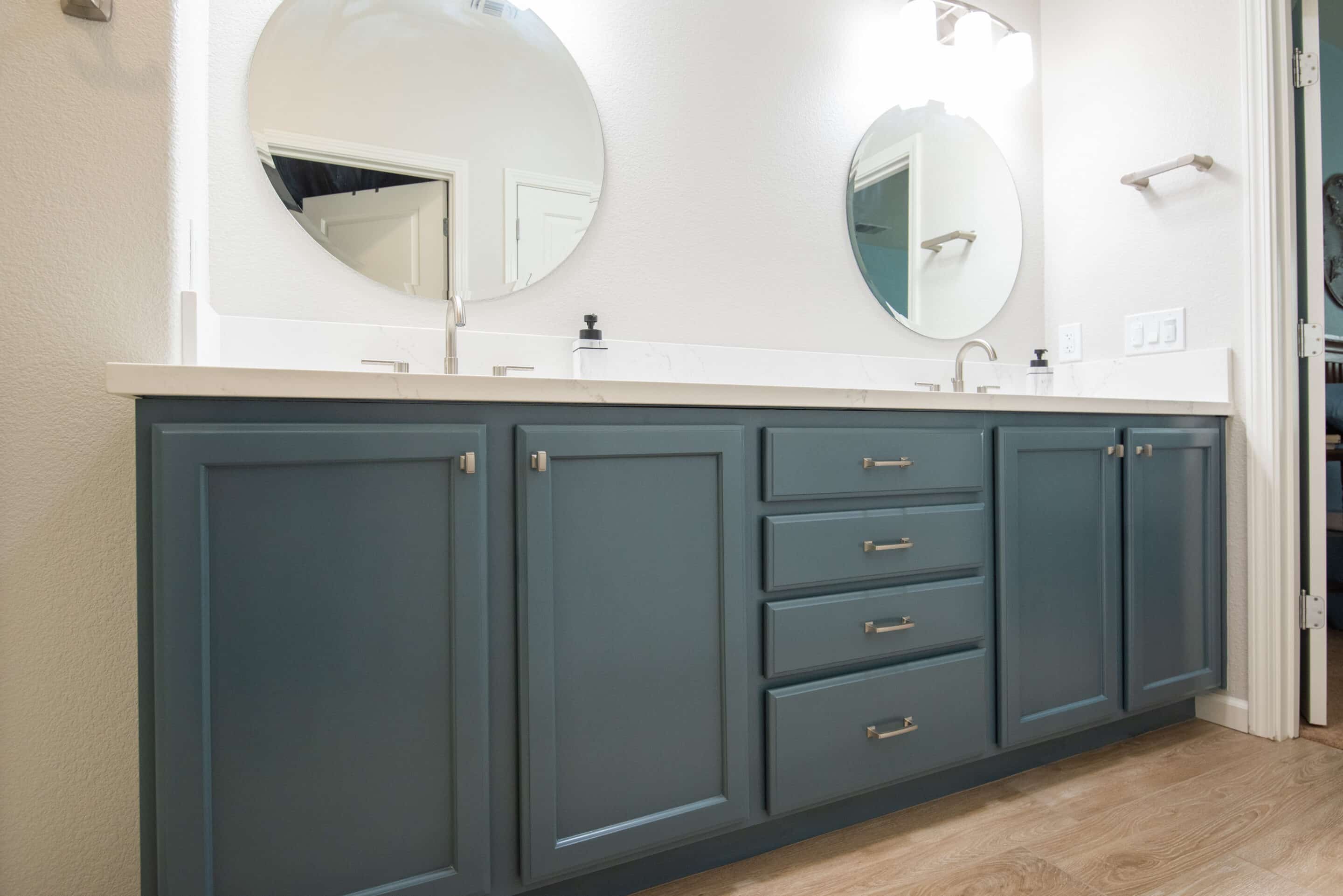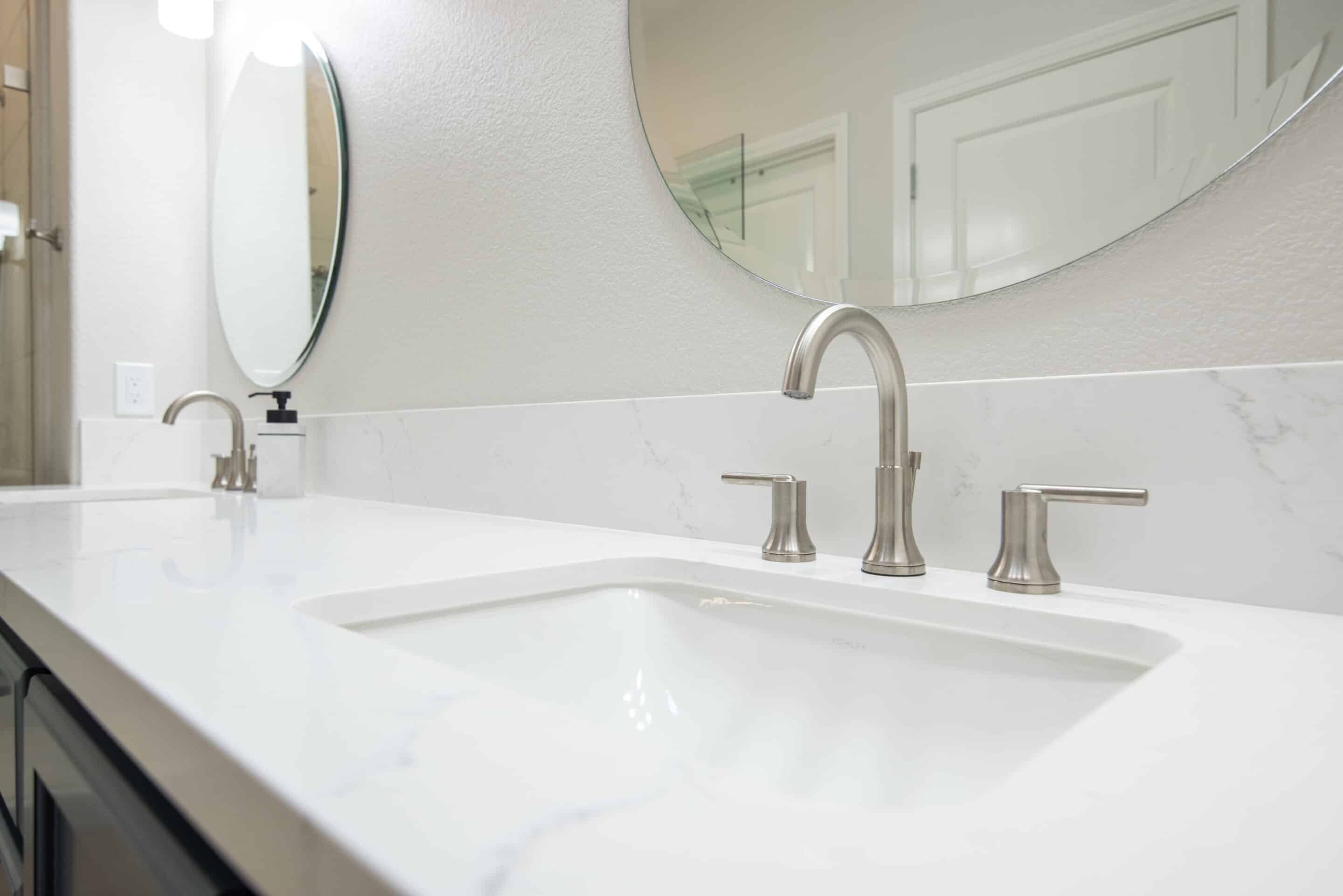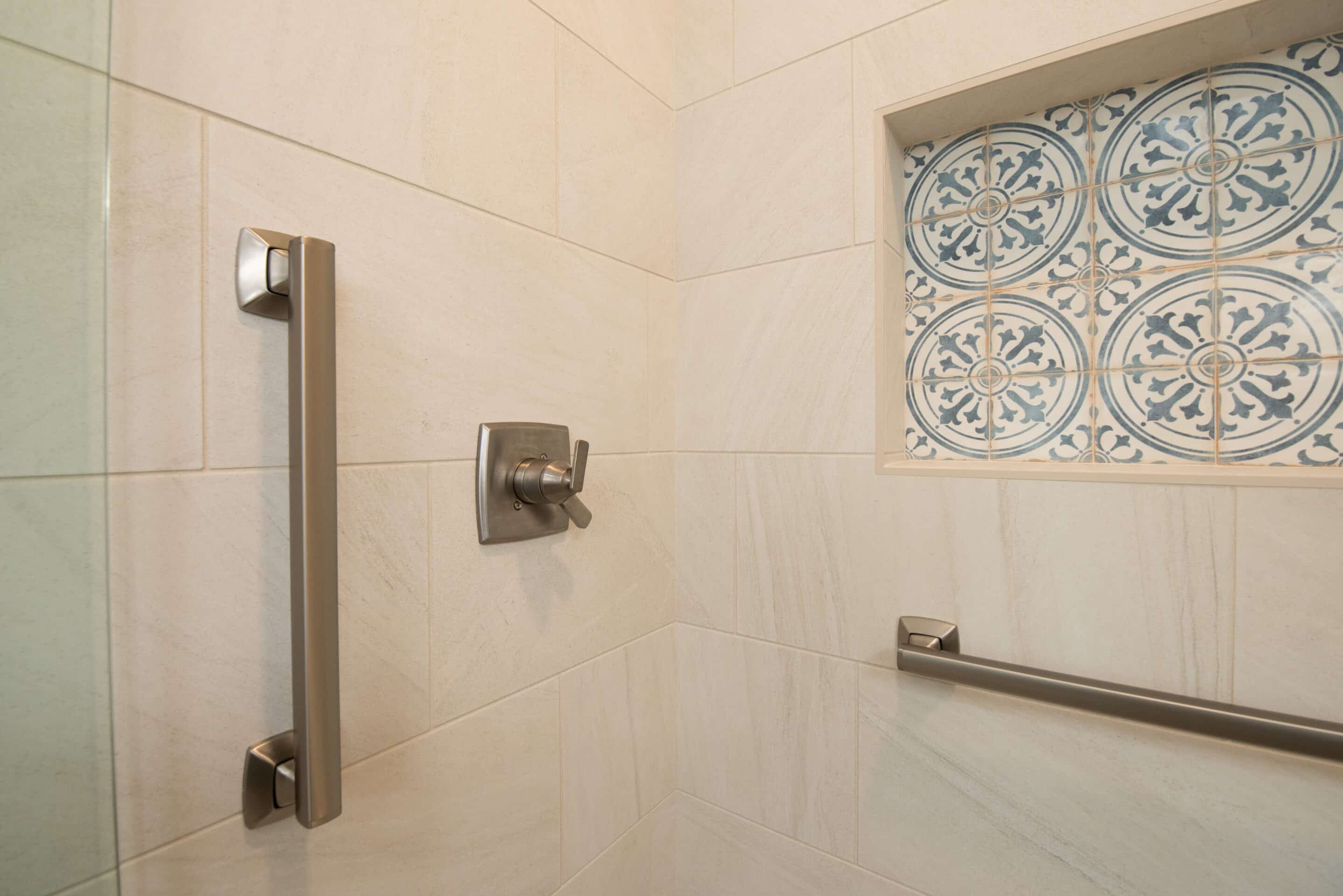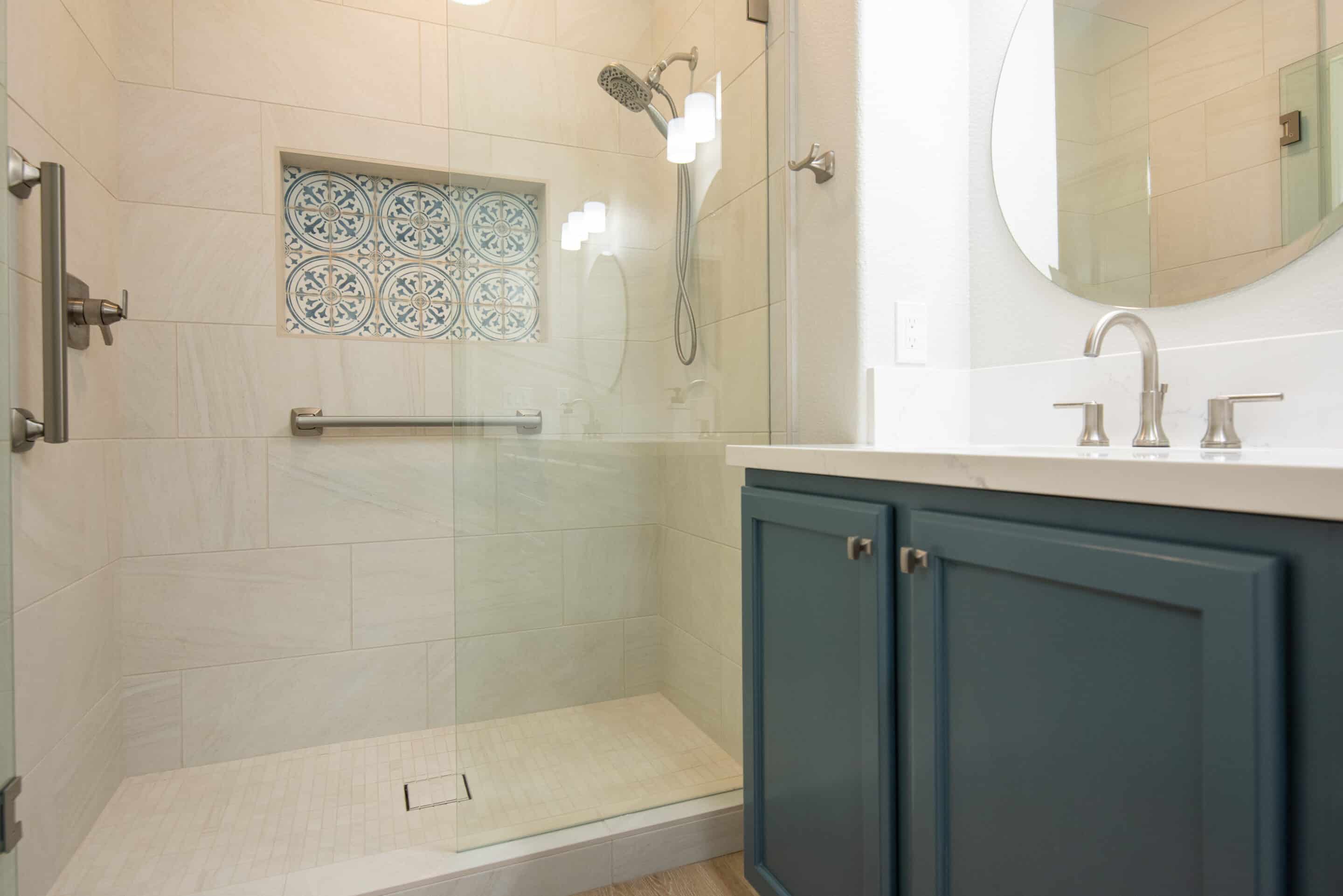 Conclusion for This Elk Grove Bath Remodel
In conclusion, this Elk Grove bathroom remodel on Soloman Drive is a testament to kitchen & bath CRATE's ethos of quality, punctuality, and customer service. It's a reminder of how spaces can be beautifully transformed with the right team, vision, and craftsmanship. 
As we look forward to more projects in the Elk Grove community, this remodel stands as a shining example of our workmanship. Our expertise in bathroom renovations and commitment to customer satisfaction make us a top choice for homeowners looking to enhance their living spaces into places they love and love to share with others.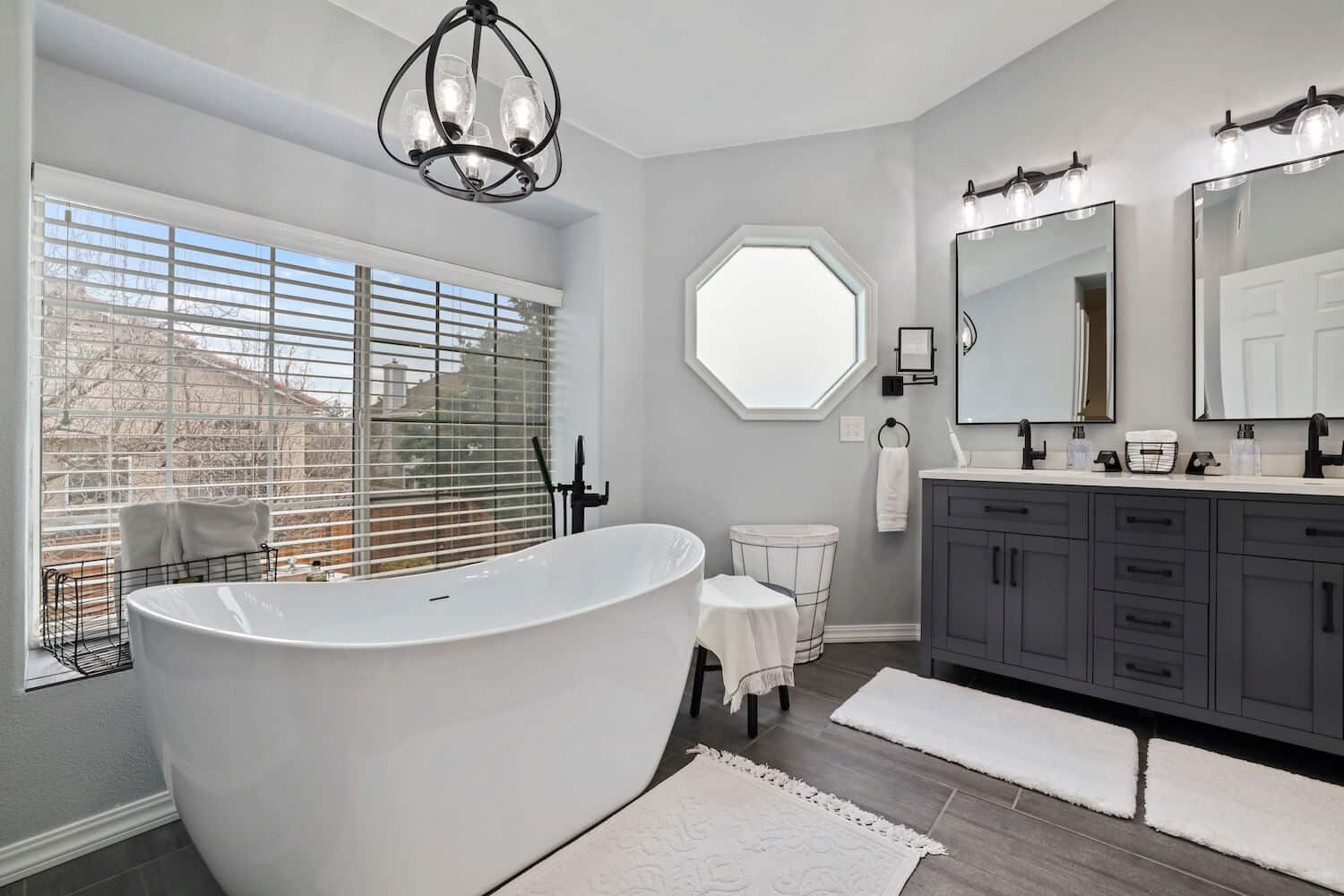 Livermore
"Their knowledge, their craftsmanship, their efficiency levels can not be surpassed!"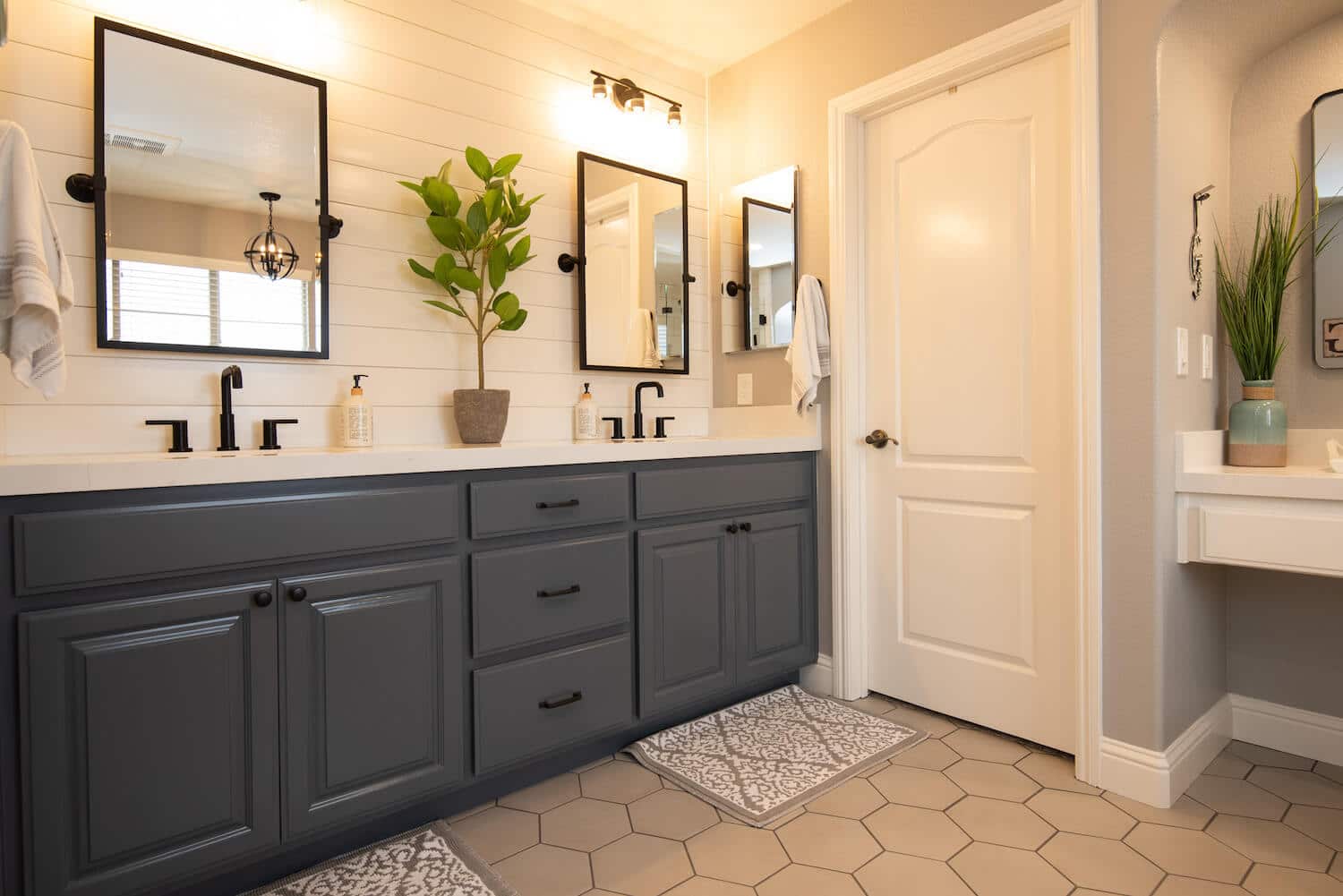 Tracy
"I would recommend KB Crate very highly!"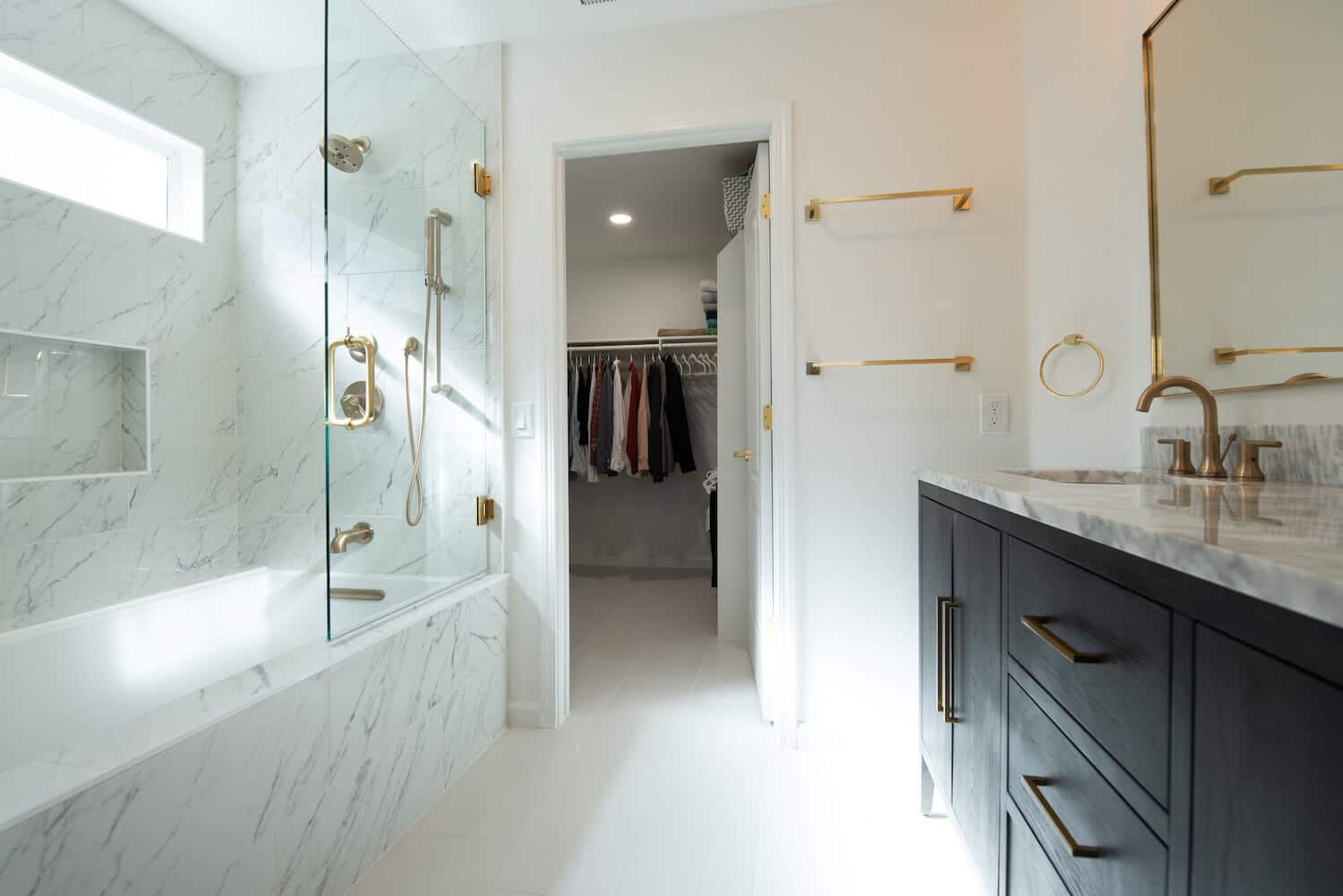 Tracy
"The quality of work was top notch, everyone was professional and punctual."