Get ready to feast your eyes on a fantastic new kitchenCRATE Custom, this time in Lodi, CA!
There are so many things to love in this stunning kitchen remodel, so let's dive right in. A few highlights for this renovation include the beautiful custom two-toned cabinetry, sequel quartz countertops, ceramic tile backsplash, flooring, and new pendant lighting. We love the design decision to increase the size of the island and the star of the show has to be the stunning brick wall that also was included in the island pillar!
We just love the breathtaking design of this recently completed kitchen remodel! Scroll down to read what the homeowner had to say about her project and even more before & after images!
Homeowner Testimonial:
We had a full, custom kitchen remodel with kitchenCRATE. They were absolutely the BEST from day one, through the design, planning, and execution of our remodel. I would highly recommend them if you want a great remodel experience. Everyone was very professional and we were so impressed with the organized timeline, consistent communication throughout the process, as well as their true desire to make every customer happy!!! They deserve all 5 stars!
kitchenCRATE Custom Before and After Project Complete Pictures
(Click each image to enjoy a larger view.)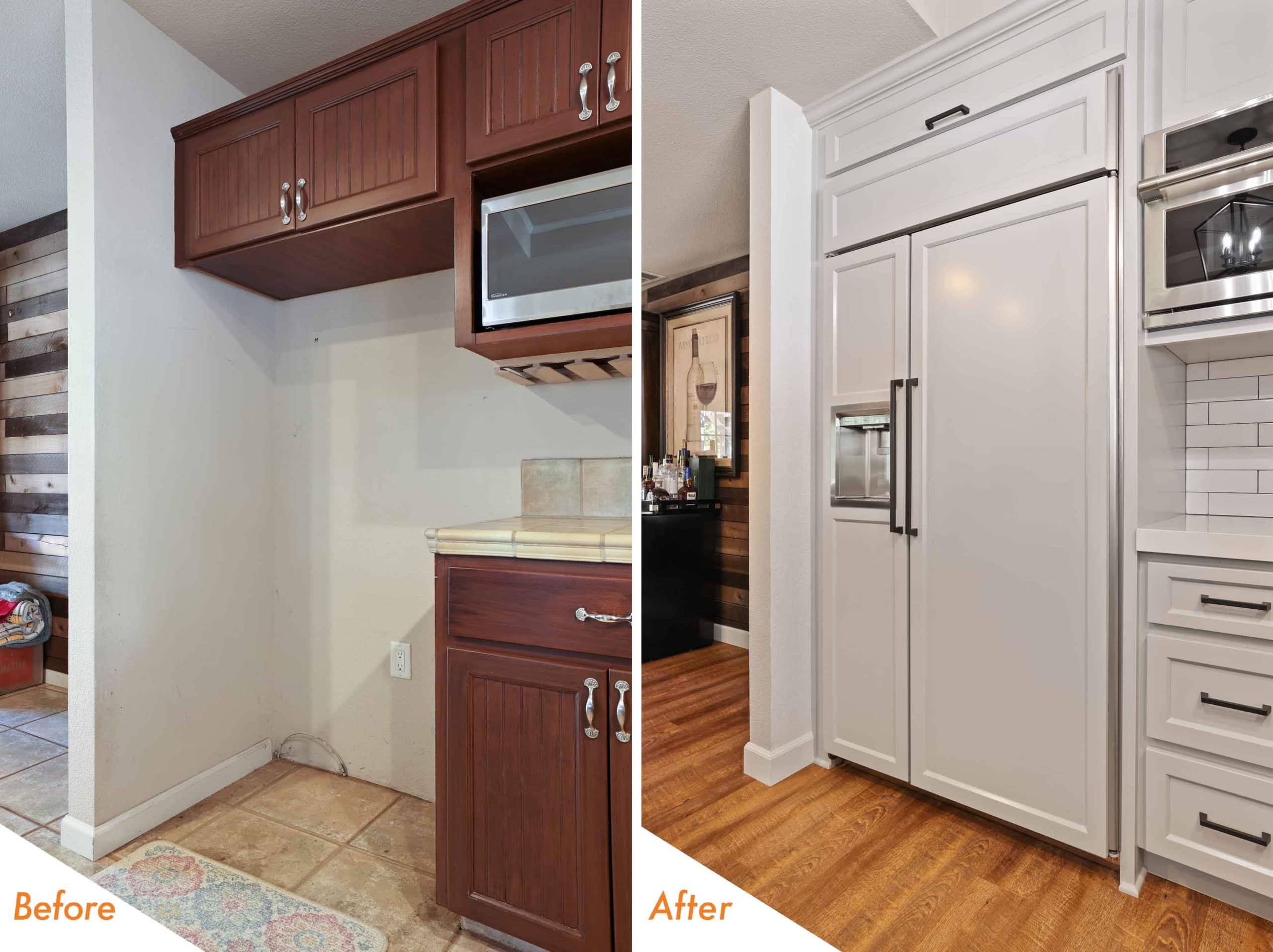 Technical Kitchen Remodel Details
Are You Next?
Perhaps this kitchen at North Leach Road in Lodi reminds you of your home. Perhaps you like the layout of your kitchen and the cabinets are in good condition, but you are ready for a completely new look and feel. KitchenCRATE can make this happen in just a few days.
Just click here to schedule your phone consultation using our online scheduling system. Or feel free to call us direct during business hours at 888-995-7996!
Scott Monday is the founder and CEO of kitchenCRATE and bathCRATE. Follow him on Facebook or Linked-In.
Want to see more project profiles just like this? Want the latest kitchenCRATE projects, news and discounts delivered directly to your inbox? Simply subscribe below!