It's always such an honor to work for a returning customer, and this Ripon, CA customer's home now features 5 rooms that the CRATE team has worked on! Wow!
This most recent project was a kitchenCRATE Refinish, a product that focuses on cabinet refinishing and hardware replacement. It's a great way to give well-constructed but dated cabinets a new life at a great price point.
Scroll down to read about this customer's experience and see extensive before and afters of the project!
Homeowner Testimonial:
What was your favorite part of the CRATE process?
Wow, so many things. We loved having a schedule and that your team stuck to that schedule. We loved that the team showed up on time and cleaned up after themselves!
What was your favorite part about the CRATE team?
Everyone was so polite and considerate. It seemed they loved their job and were proud to do a great job.
But don't just take our word on how well this kitchen cabinet refinish project turned out. Look below for the extensive before and after pictures and the project specifications!
Kitchen Cabinet Refinish Before and After Pictures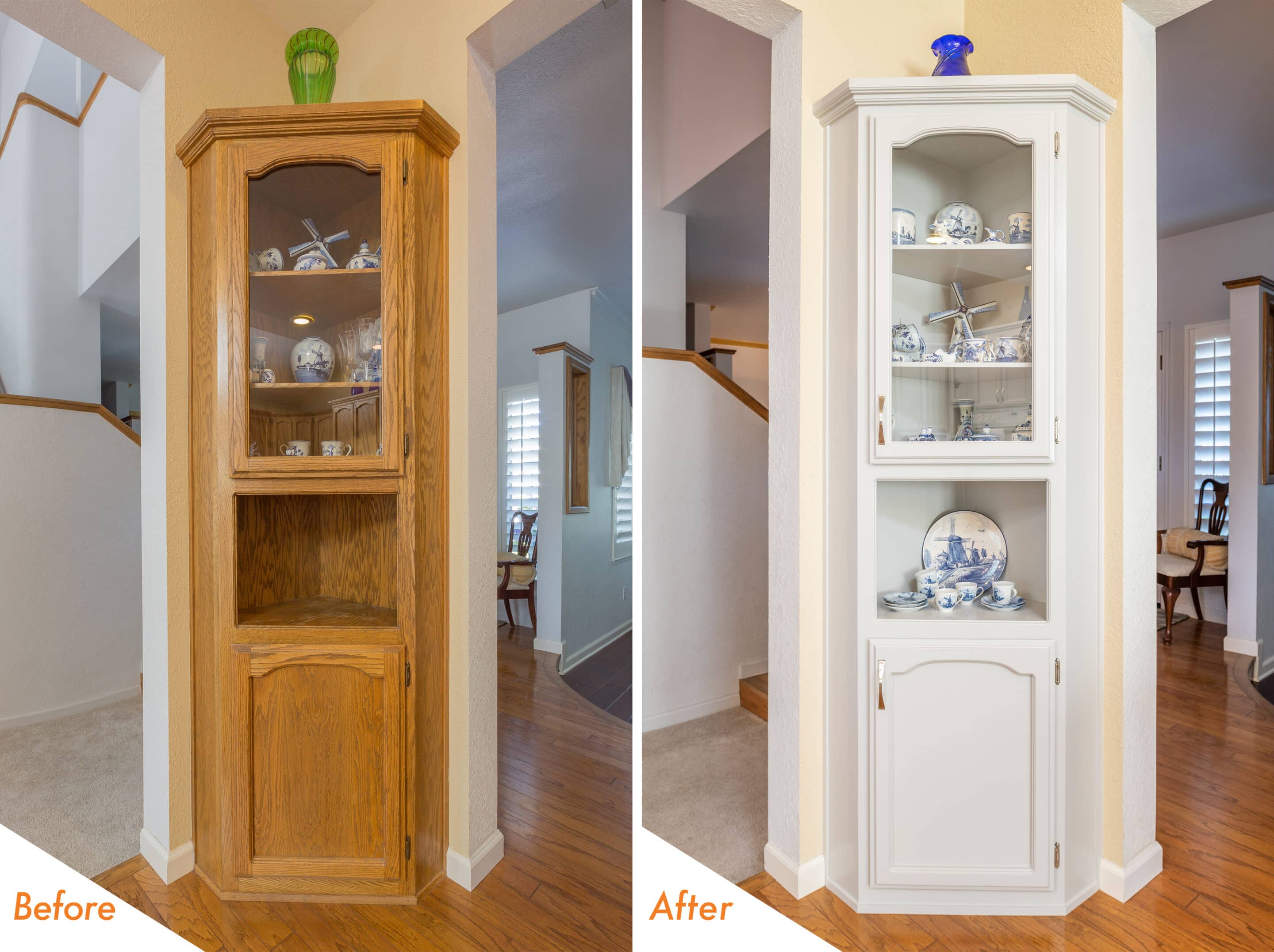 Technical Kitchen and Bathroom Cabinet Refinishing Details
Are Your Cabinets in Need of Refinishing? Contact Us Today!
Perhaps the before pictures of the Opal Lane kitchen reminds you of your home. Perhaps you love your kitchen and the cabinets are in good condition, but they could use some touching up for a completely new look and feel. Here and kitchen & bath CRATE, we would love to make this happen!
Simply click here to schedule your phone consultation using our online scheduling system. Or feel free to call us direct during business hours at 888-995-7996!
Want to see more project projects like this? Explore our blog for more kitchen and bathroom remodeling projects!