Why This Homeowner Chose CRATE For Their Kitchen Remodel Project
At kitchen & bath CRATE, we pride ourselves on delivering high-quality remodels with a focus on exceptional customer service. Why did this homeowner chose CRATE for their kitchen remodel? Because we believe in making dreams come true, and this commitment to our customers shines in every project we undertake. In this kitchen remodel, we had the pleasure of transforming this space on Vintage Court in Tracy, California, into a stunning and functional culinary haven that perfectly exemplifies our dedication to quality and customer satisfaction.
This homeowner wanted to elevate their old kitchen from outdated square tile countertops to a beautiful quartz countertop, brighten the kitchen with an elegant gray paint and complementary backsplash, and add all new recessed lighting. Want to dive more into what else brings new life to this kitchen remodel? Check out these 6 features that make this remodel stand out!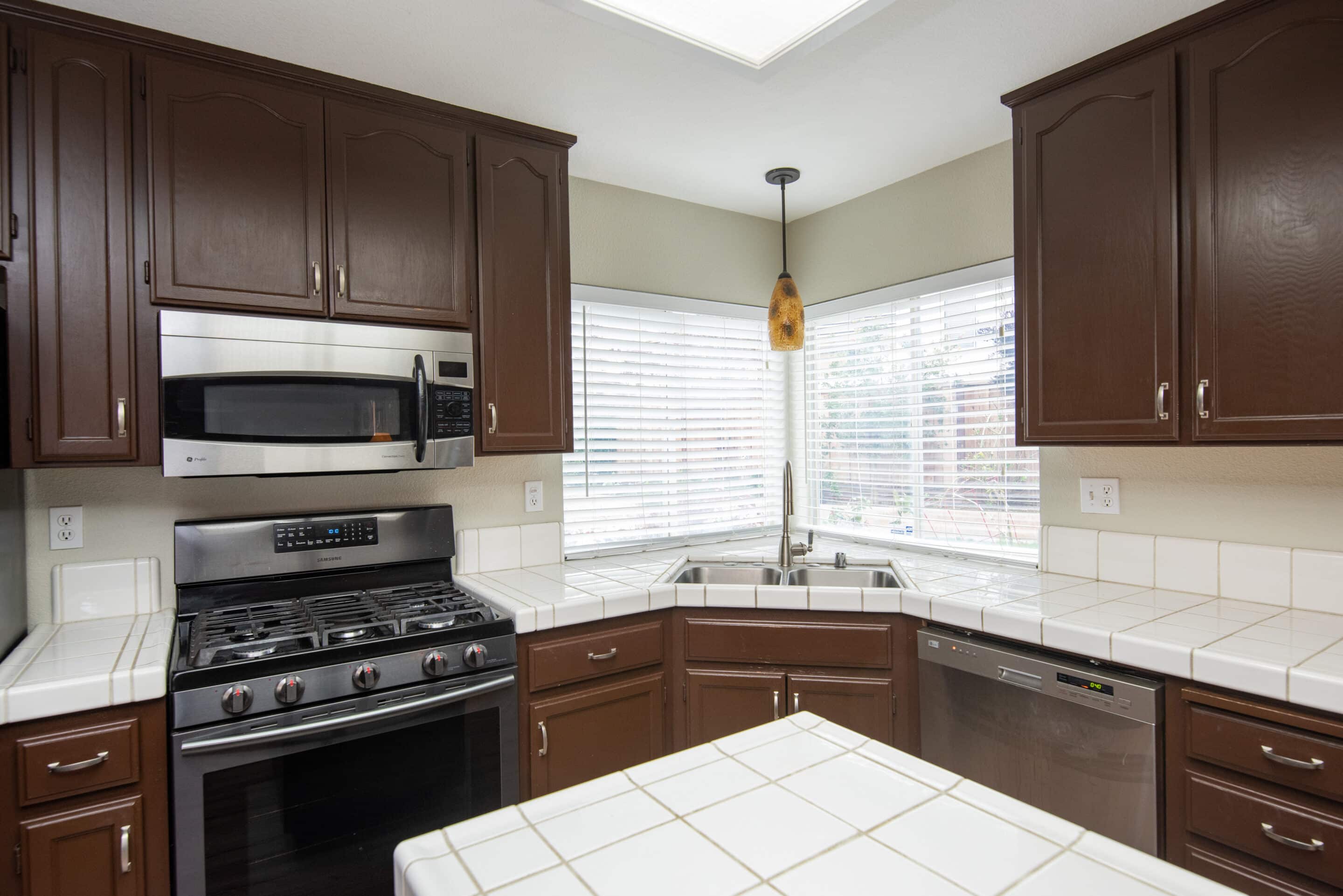 1. Elevating Kitchen Cabinets to New Heights
The heart of this Tracy kitchen remodel began with the replacement of the old, tired kitchen cabinets. We introduced a breath of fresh air by refinishing the original solid wood oak cabinets, breathing new life and a touch of modern to this kitchen. Their shaker-style cabinet doors and drawer faces exude timeless elegance, creating a sophisticated yet inviting atmosphere in the kitchen.
What sets these cabinets apart is not only their design but also their practicality. Equipped with soft-close hinges, they offer a gentle and silent closure, ensuring a quieter and more convenient kitchen experience.
2. The Alluring Countertop: Arizona Tile Vittoria Quartz
The transformation continued as we bid farewell to the old countertop, welcoming a new focal point to the kitchen. The Arizona Tile Vittoria Quartz countertop took center stage with its polished finish. Its exquisite design brings a touch of luxury and sophistication to the space, making it not only aesthetically pleasing but also highly durable and functional.
3. Dazzling Backsplash: GLA Victoria Picket Glass Tile
The backsplash in this kitchen remodel is a true showstopper. We replaced the old with beautiful GLA Victoria Picket Glass Tile. The intricate design and the play of light on the glass tiles add a captivating visual element, creating a harmonious backdrop to the kitchen's culinary adventures.
4. The Heart of the Kitchen: Sink and Faucet Upgrade
No kitchen is complete without a reliable sink and faucet. For this Tracy kitchen remodel, we introduced a Blanco Diamond Super Single Bowl sink in Metallic Gray. Its spacious design offers ample room for all your kitchen tasks, making it a practical addition. Paired with it is the Kohler Simplice K-956-VS Faucet in Vibrant Stainless, featuring a matching soap dispenser. The faucet not only complements the sink but also adds a touch of sophistication and convenience to the kitchen.
5. Illuminating Elegance: Recessed Wafer Lights and Under-Glow Lighting
The kitchen lighting received a well-deserved upgrade with the addition of seven new recessed Wafer lights, operated with white Decora switches. These lights provide ample brightness, making food preparation and cooking a breeze. Moreover, the upper cabinets received under-glow lighting, accentuating the elegance of the kitchen and enhancing its visual appeal.
6. A Symphony of Colors: Painting the Cabinets and Walls
Bringing the entire kitchen remodel together is the thoughtful choice of colors. The cabinets were meticulously painted with SW 6255 Morning Fog in Semi-Gloss. This soft and elegant hue brings a sense of tranquility to the kitchen, creating an inviting space for culinary creations.
The center island, a focal point in the kitchen, was painted in SW 6257 Gibralter in Semi-Gloss. This bolder choice adds a pop of personality and style to the kitchen, offering a delightful contrast.
The walls were painted in a stunning SW 7667 Zircron with an eggshell finish. This color choice perfectly complements the cabinet colors, creating a cohesive and visually pleasing atmosphere.
Completing the look, the ceiling and trim were finished with SW 7004 Snow Bound in Semi-Gloss, adding a touch of freshness and brightness to the kitchen.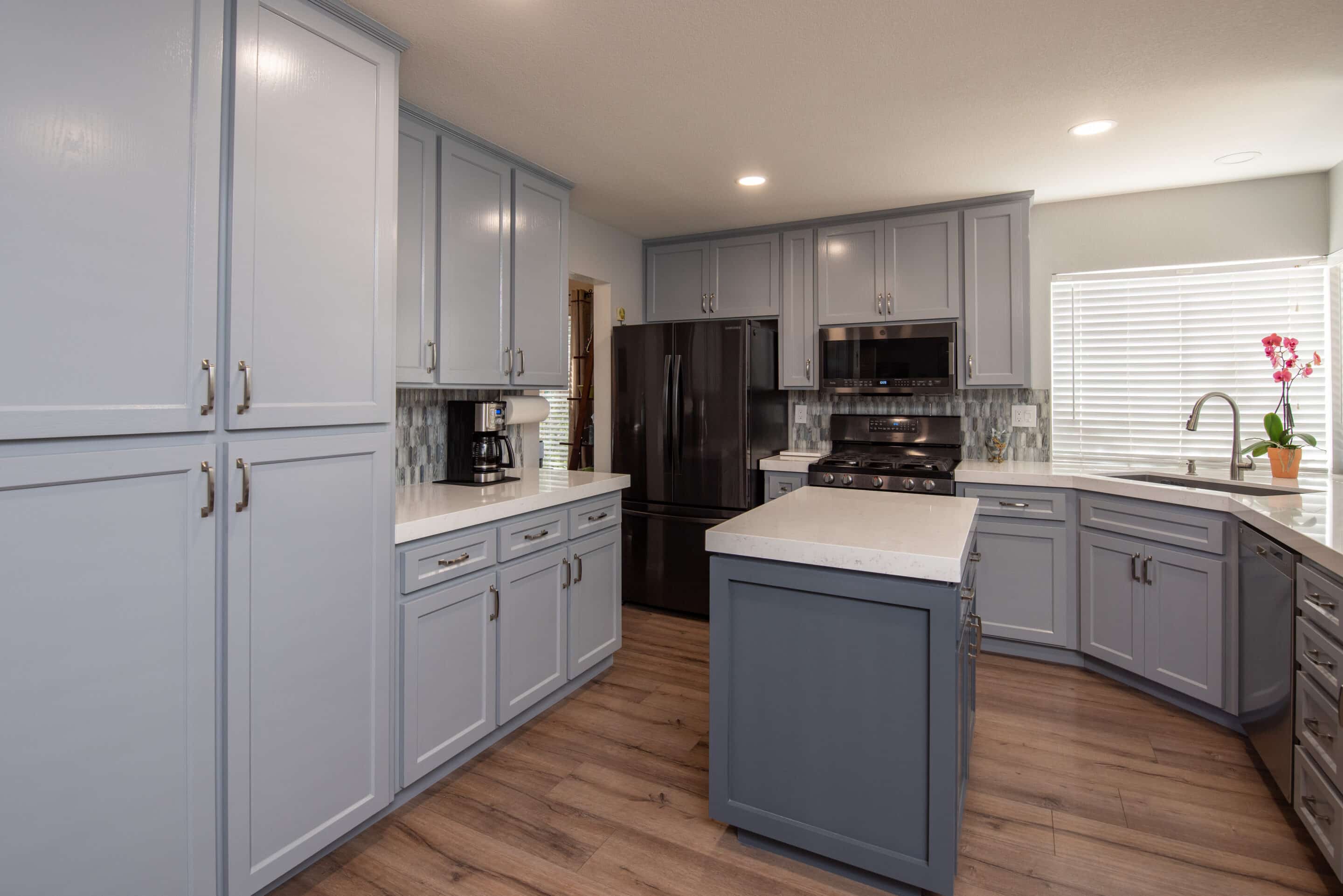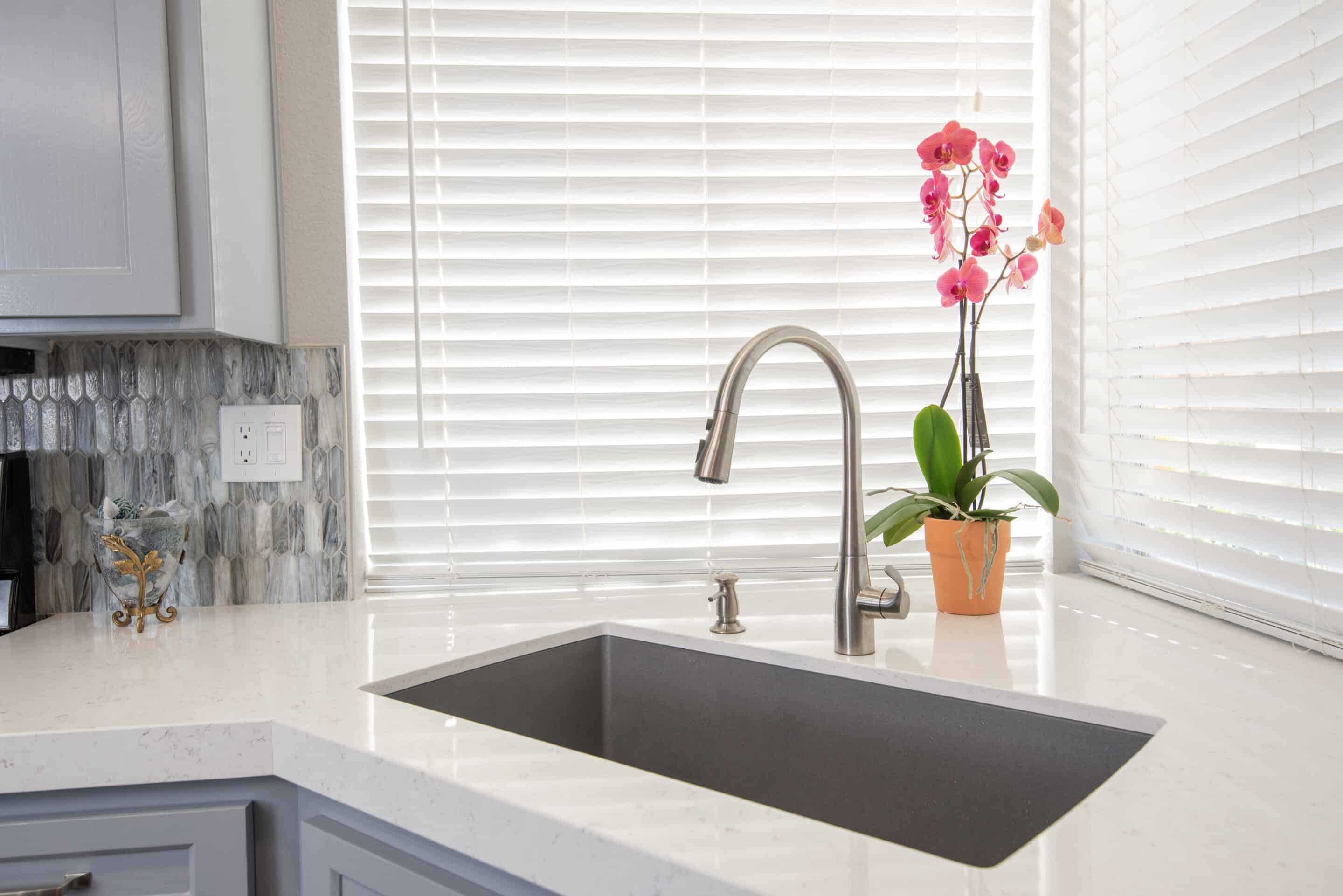 Conclusion: A Dream Realized
In conclusion, this Tracy kitchen remodel by the team kitchen & bath CRATE is a testament to our commitment to delivering high-quality remodels with an unwavering focus on our customers. The kitchen's transformation is not just about design; it's about creating a space where culinary dreams come to life. Every element, from the cabinets and countertop to the sink, faucet, lighting, and color choices, was meticulously selected to bring luxury and functionality together.
If you're considering a local kitchen remodel that reflects your style and exceeds your expectations, look no further than Kitchen & Bath CRATE. We're here to make your dream kitchen a reality. Contact us today and embark on your journey to a kitchen that perfectly suits your needs and tastes.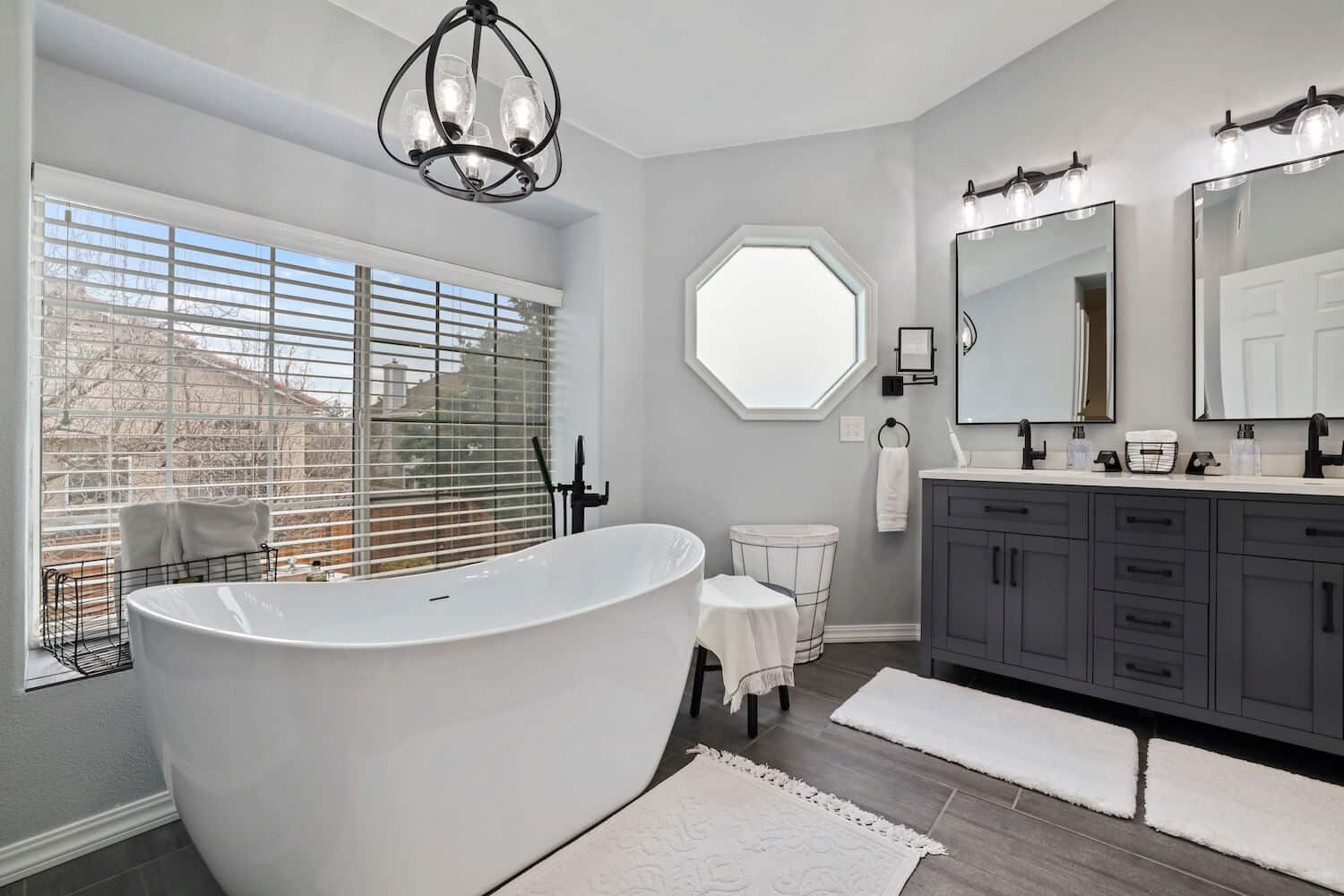 Livermore
"Their knowledge, their craftsmanship, their efficiency levels can not be surpassed!"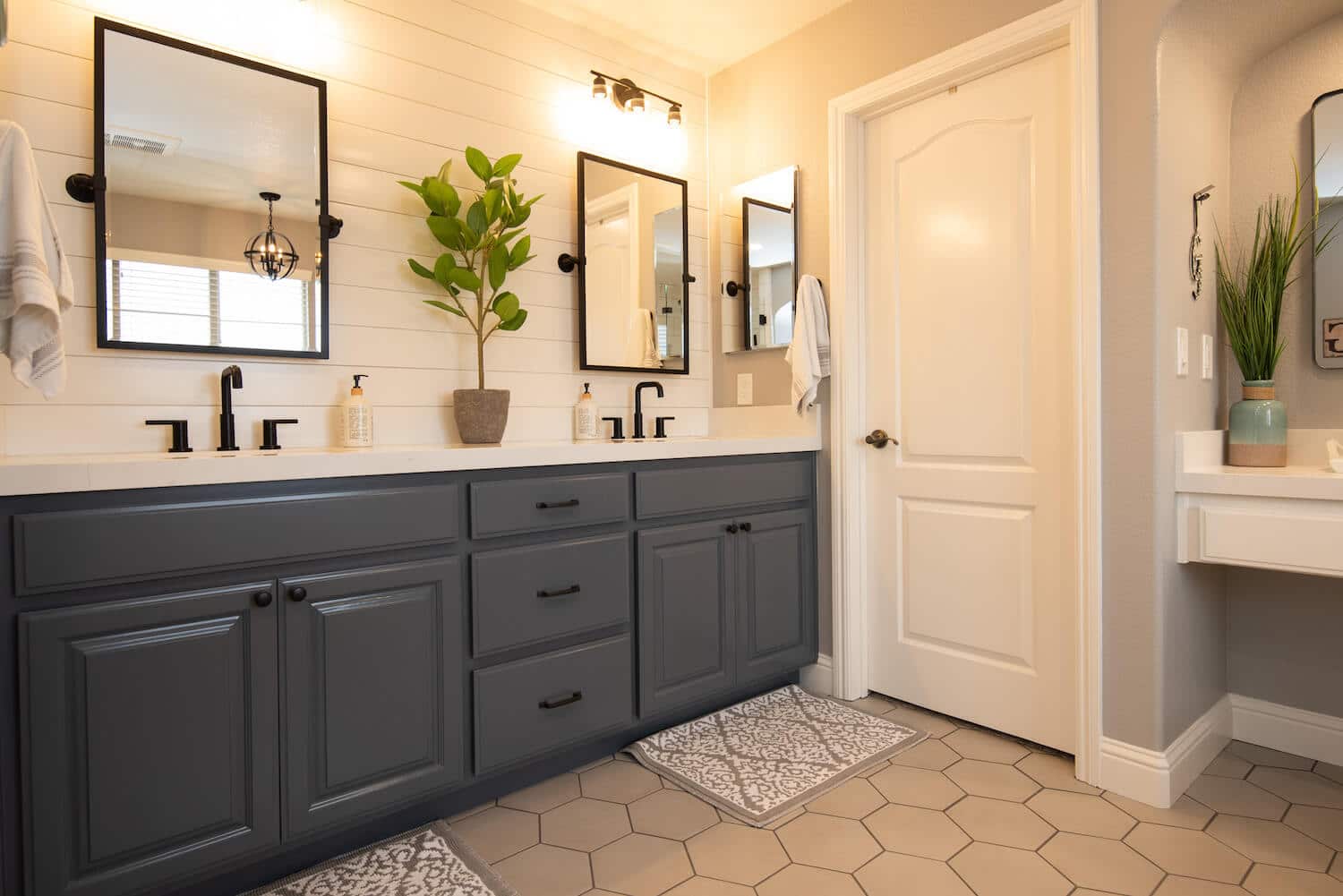 Tracy
"I would recommend KB Crate very highly!"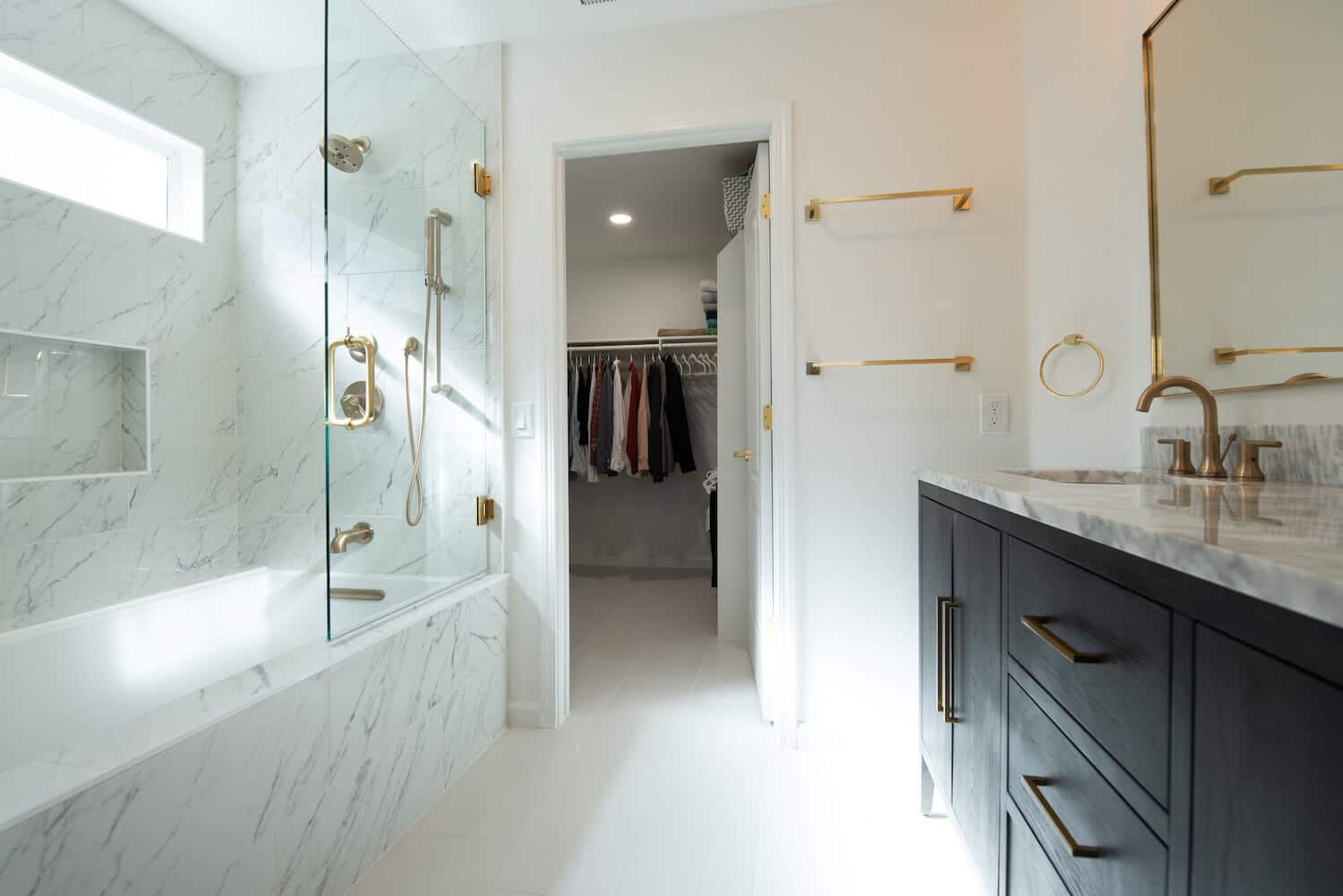 Tracy
"The quality of work was top notch, everyone was professional and punctual."