The CRATE team started work on this master bathroom built in 1994 in Pleasanton, CA last Wednesday! This bathCRATE will feature: an updated vanity countertop with new sinks (the vanity cabinets will be refinished in Swiss Coffee), Arizona Tile Kensington Beige 12×12 tiles for the shower field with two different band accents, Arizona Tile Kensington Grey Mosaico in 2″x2″, a new frameless custom shower door, new shower fixtures, Arizona Tile Club Tobacco 6.5″x40″ tile for the flooring, and so much more! This master bathroom is projected to be completed on August 21st– just a couple more weeks!
Here's what the bathroom looked like before we got started!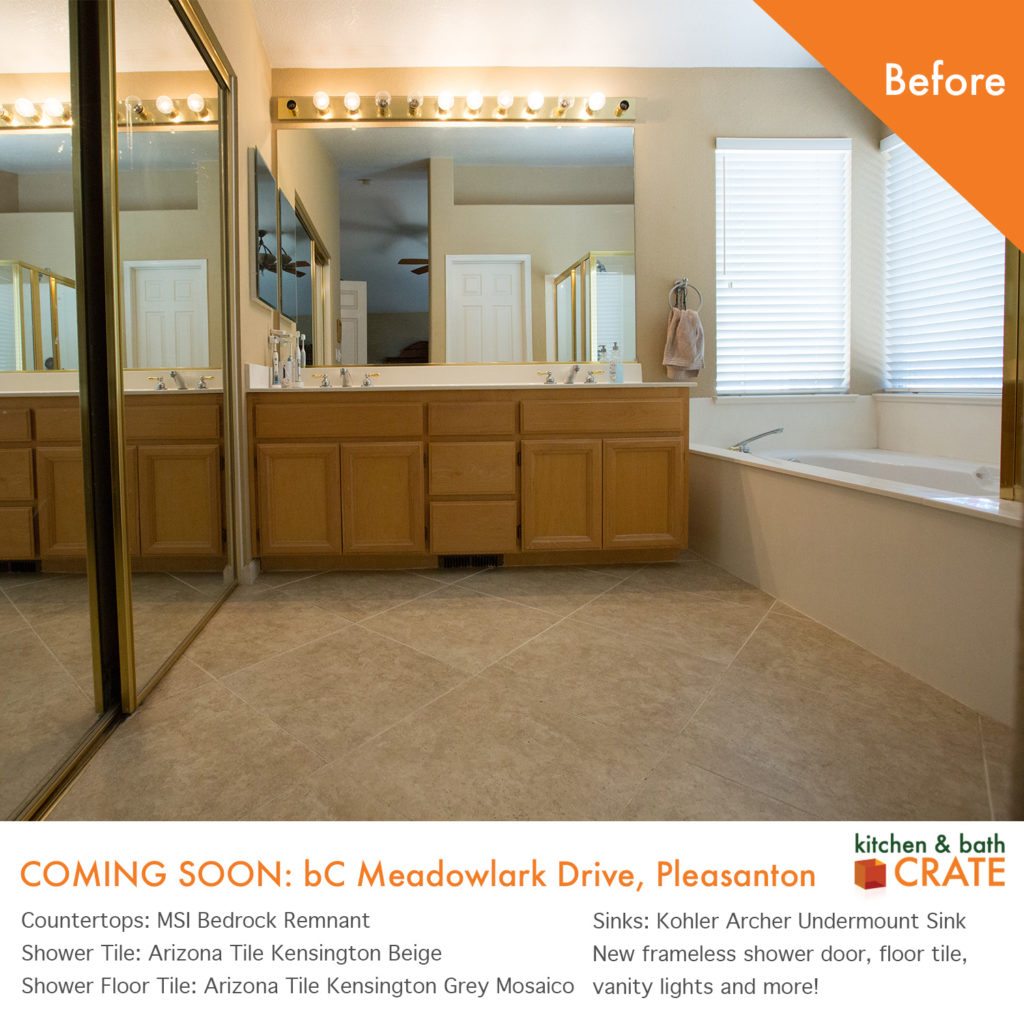 Curious how this job will turn out? Want the latest CRATE projects, news and discounts delivered directly to your inbox? Simply click the button below!